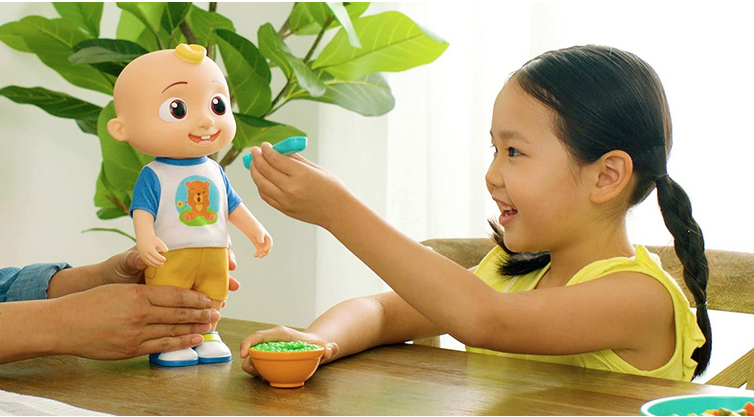 Have a Cocomelon Lover in your house like I do? PreOrder a Deluxe Interactive JJ Doll on Amazon right now!
It will be released on Nov 22, 2021 and will be a hit this holiday season for the little ones!
This JJ Doll comes with JJ, shirt, shorts, shoes, bowl of peas, and a spoon. It also will talk and the peas will disappear from the spoon!
Ships free with Prime or orders $25+

---
For Even More Awesome Online Deals