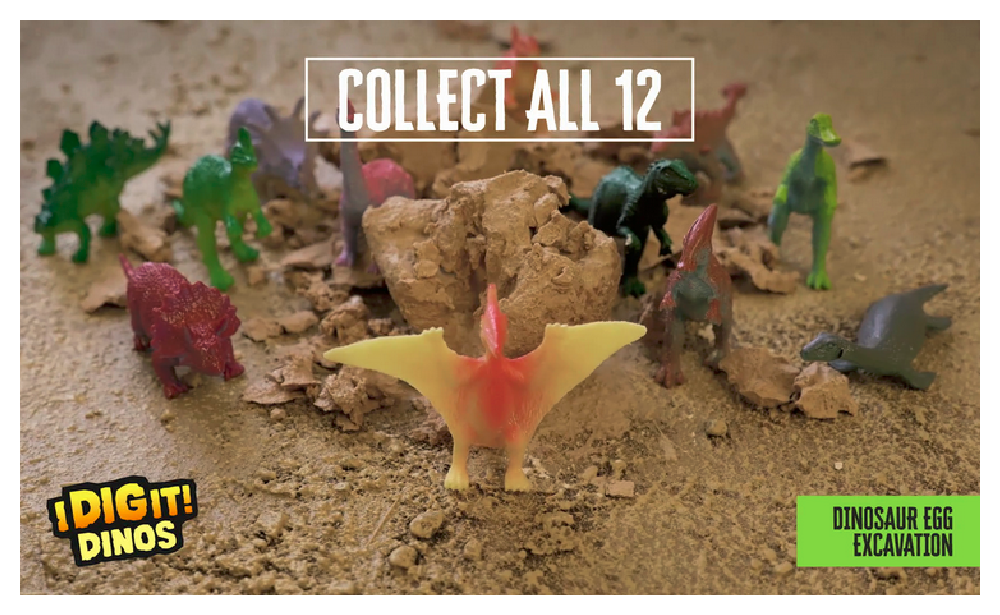 Great stocking stuffer for your dinosaur fan at Walmart!
Get a few Thames & Kosmos I Dig It! Dinos – Assorted Dinosaur Egg Excavation Kit for only $1.88 each (reg. $5.47) at Walmart!
Must order a minimum of 2. Orders of $35+ ship free or choose free in store pickup where available.
Description:
Perfect for collectors and dinosaur lovers! This plaster dino egg contains one of 12 different kinds of plastic dinosaur models: a T. Rex, Spinosaurus, Triceratops, Styracosaurus, Brachiosaurus, Hypacrosaurus, Saurolophus, Parasaurolophus, Ankylosaurus, Stegosaurus, Pteranodon, or Plesiosaurus—chisel away to find out which one! A small chisel tool for digging the dinosaur out of the egg and an instruction manual are included.
Mini Excavation Kit: This plaster Dino egg contains a plastic dinosaur model inside—chisel away to unearth yours!
Surprise: The egg is blind-packed and contains one of 12 different dinosaur models.
Excavation Guide: The 8-panel guide instructs your excavation adventures and teaches you about the unique characteristics of your dinosaur and the outdoors.
Perfect size and price for use as a party favor, stocking stuffer, or Easter basket goodie!
Includes one dinosaur egg with plastic Dino model, a small plastic chisel, and an excavation guide
Unisex, perfect for children ages 3+

---
For Even More Awesome Online Deals