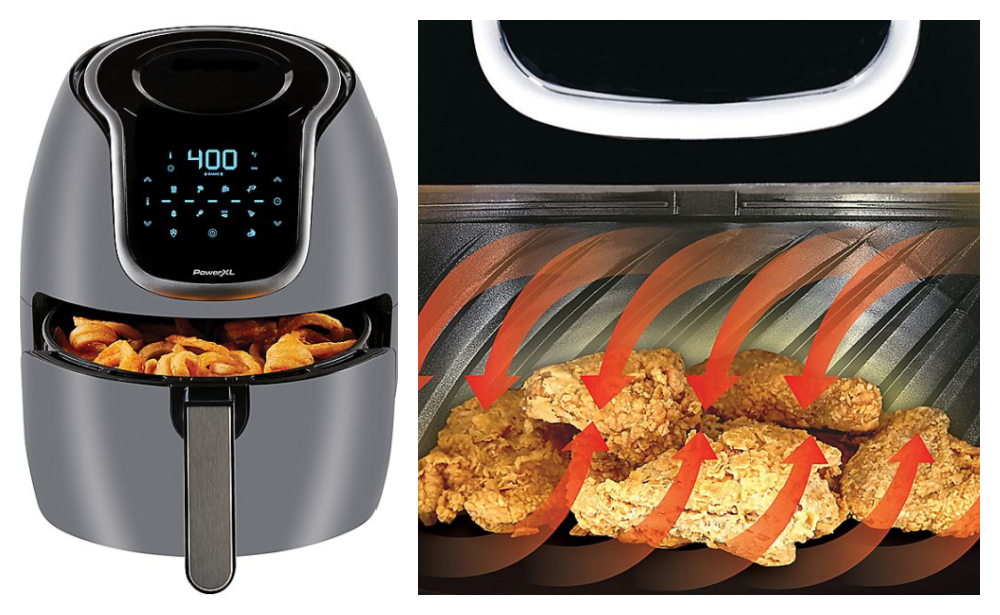 This would also make a great gift for a new homeowner!
Get Power XL 5 qt. Vortex Air Fryer only $49.99 (Reg. $119.99) at Bed Bath & Beyond
Description:
The Power XL Vortex Air Fryer lets you air fry, broil, bake, roast or dehydrate almost anything with just one easy touch. Cooks your favorite foods inside a turbo-charged whirlwind vortex of superheated hot air and without added butter or oil.
Innovative airflow system cooks a variety of meals quickly while allowing the use of minimal oil for healthier fried food cooking options
Foods cook within a turbo-charged whirlwind vortex of superheated hot air
10 pre-programmed smart settings with precise temperature control lets you air fry, broil, bake, roast or dehydrate almost anything with just one easy touch
Adjustable temperature
Stay cool handle
LED screen
Auto shut off
Plastic/metal

---
For Even More Awesome Online Deals