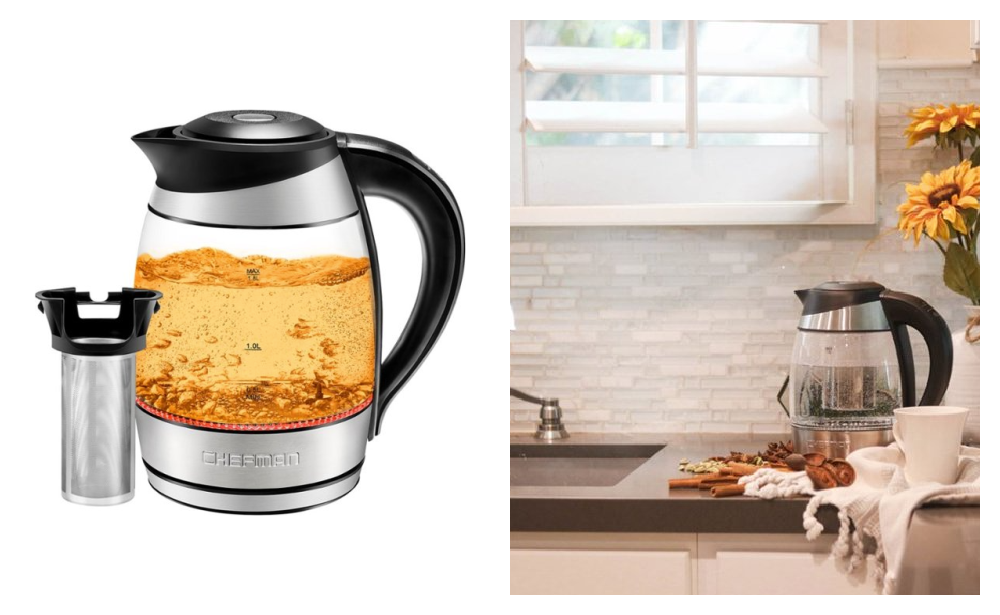 Great deal at Best Buy today only!
Fulfill your hot water needs with the #1 kettle in America. The Chefman Glass Electric Kettle has 5 temperature presets that correspond to LED colored lights. Each color, either green, blue, yellow, purple, and red, indicates a different temperature point.
Right now you can get the Chefman 1.8 Liter Electric Glass Kettle w/ Tea Infuser $24.99 (Reg. $54.99) at Best Buy
1100W of power Provides plenty of power to quickly heat water.
Prepare multiple servings at once 1.8L capacity makes several cups of coffee or tea.
Variable temperature control Five preset temperatures make it easy to achieve the ideal brewing temperature for any beverage, with colored light corresponding to each preset.
Automatic shutoff Along with boil-dry protection automatically turns off the kettle when the selected temperature has been reached or when there is no water in the chamber for safety.
Water level indicator Makes it easy to view how much water is left in the kettle.
Removable tea infuser Allows brewing a batch of your favorite loose leaf tea be more simple.
360° connector on the power base Facilitates left- or right-handed use.
Stainless-steel/black finish For durability and a stylish appearance.

---
For Even More Awesome Online Deals