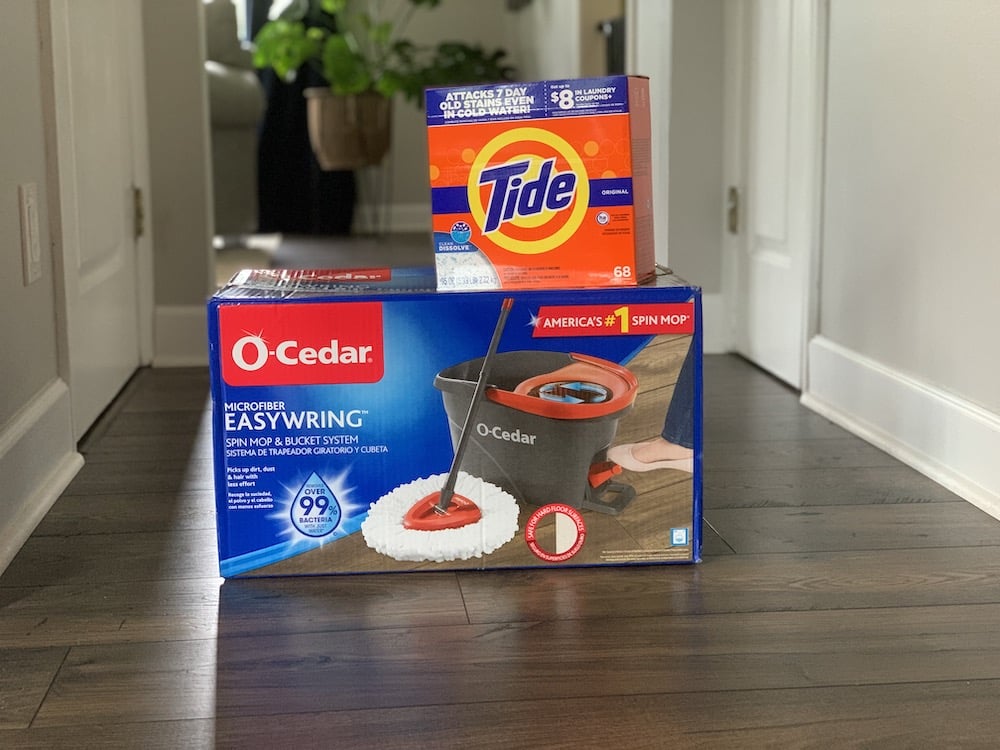 LOVE the Target Gift Card Deals! This week we have a spend $50 get a $15 Target Gift Card on Household Items!
I've heard tons of great things about the O-Cedar Spin Mop with Tide Powder and Water to clean your floors!
Recipe:
1 Tsp Tide Powder – there are tons of uses for this!
Hottest Water from the tap
This is okay to use on laminate floors too!
Because Target has a great deal this week I decided this was the week to buy it! I ended up paying $35.48 for both the Tide Powder and the O-Cedar Spin Mop!
You can do this for pick up!
Here is your deal at Target

---
More Target Deals You'll Love: