New and soon-to-be moms! Hurry to Amazon!
Stack that savings! Fisroa Hands Free Breast Pump when you are a Prime member, automatically save an Extra $15, plus click "Redeem" for the Extra 35% savings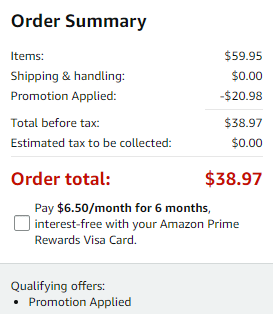 Description:
【Anti-backflow Design】The wearable breast pump hands free is made of soft food-grade silicone, which fits the human skin, has good air tightness, is safe and non-toxic, detachable accessories, and easy to clean; it has an anti-backflow system, which can prevent breast milk from leaking and protect breast milk from Infected and kept fresh. With additional 21mm flange accessories and suitable for most moms.

【Smart Adjustable Breast Pump】The portable breast pump hands free has 2 modes and 9 levels of adjustment. Massage mode (levels 1-9) – multi-frequency vibration massage helps mothers to solve breast swelling, soften nipples, unclog breasts, and promote breast milk secretion; Pumping mode (levels 1-9) – imitate the baby's real sucking and improve breastfeeding efficiency . With LCD screen and memory function, 30 minutes timer off.

【Hands-free Breast Pump】The wearable electric breast pump is small and portable, can be carried around in a backpack, and can be worn anytime, anywhere. It's perfect for busy moms, and you can use it while doing chores, cooking, working, reading and kids playing.

【Low Noise】The cordless breast pump adopts a silent design, and the volume of use is less than 40 decibels, which will not disturb the mother to do other things; at the same time, it will not disturb the baby's sleep.

【Efficient Breast Pumping】The handsfree breastfeeding pump uses USB charging, large battery capacity, can be used 3-5 times when fully charged, it can hold 180ml/6oz of breast milk, the best pumping volume is 120ml.

---
For Even More Awesome Online Deals