This 5 for $5 Ulta sale is SO GOOD every year! It's a great time to get gifts for kids, friends, teachers and more! You can make a cute little basket with a gift card or use these as stocking stuffers or even an add on to a gift you already got!
Everything in this sale is 5 for $5 (reg: $2.99). This sale is valid through 11/19/22. You do not need a coupon code as the discount automatically applies at checkout!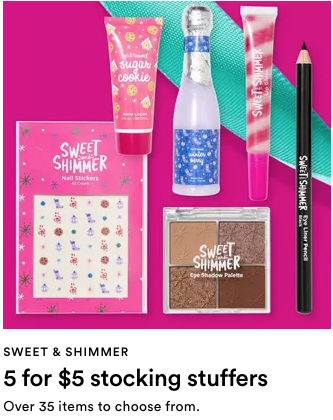 Deal Idea:
Buy (5) Ulta Stocking Stuffers – $2.99
5 for $5 discount will automatically come off
$1.00 per item!
Here are some of my favorite choices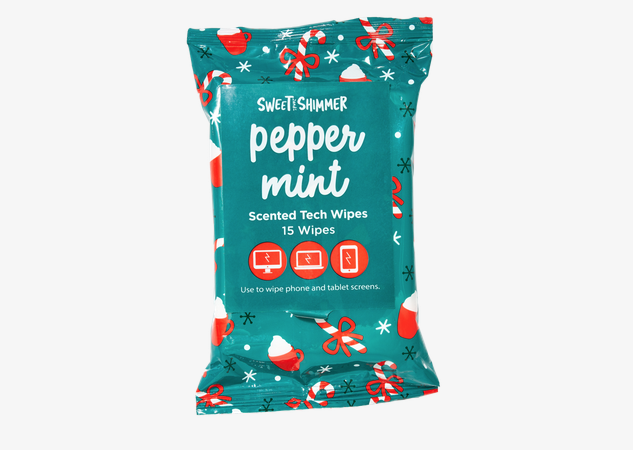 Sweet & Shimmer Pepper Mint Scented Tech Wipes – $1.00
---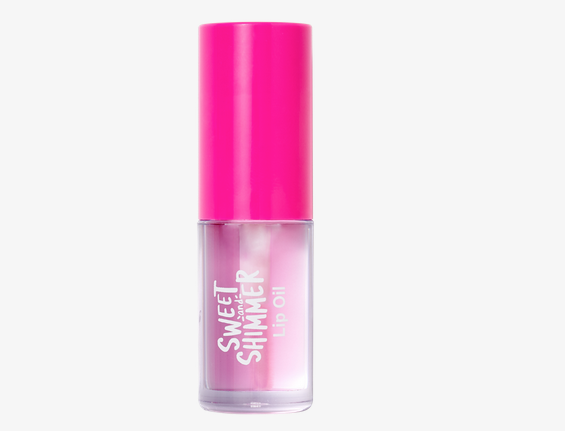 Sweet & Shimmer Sheer Lip Oil – $1.00
---
Sweet & Shimmer Sugar Cookie Bubble Bath -$1.00
---
Sweet & Shimmer Peppermint Lip Balm – $1.00
---
Nail Appliques – $1.00
---
Eyeliner Pencil – $1.00
FYI there is also a $3.50/$15 Purchase coupon available – you cannot use it on these items – but if you wanted to buy something else it's great to have!
EXTRA SALE INFO:

BOGO 40% off Skin Care! View everything included here! Discount automatically gets taken off in your cart!

---
For Even More Awesome Online Deals