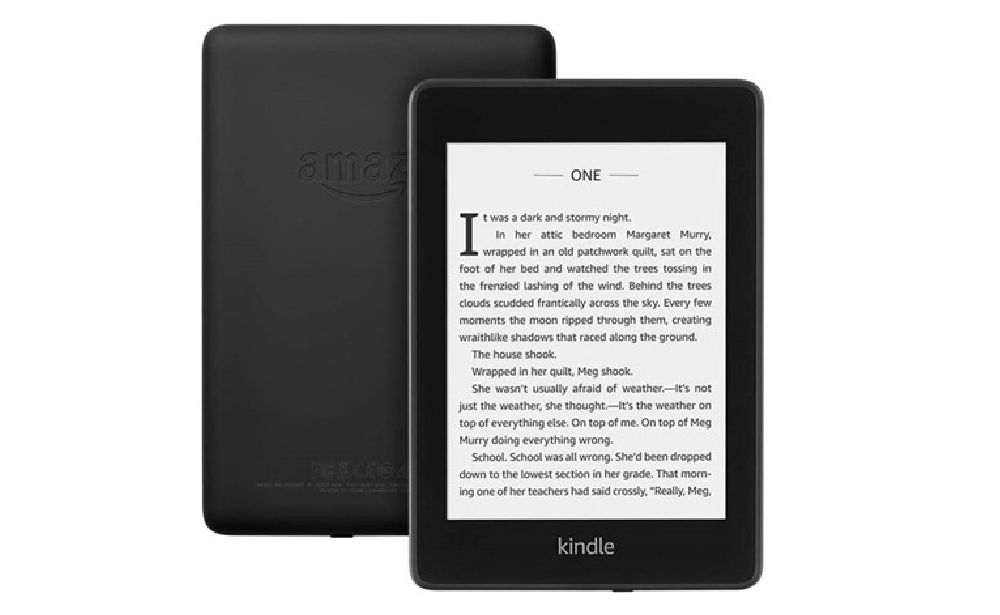 Great price on a Kindle that may be on someone's holiday list!
Kindle Paperwhite (Previous Generation) Waterproof $59.99 (Reg. $129.99) at Woot!
Free Shipping with Prime too!
Pack lighter, travel farther
​Thin, lightweight Kindle Paperwhite with a sleek, modern design so you can read comfortably for hours. Features a 300 ppi, glare-free Paperwhite display, laser-quality text, plus a single battery charge lasts weeks, not hours.
Make a splash
With the waterproof Kindle Paperwhite, you're free to read and relax in more places, including the beach, pool, or bath. In laboratory, Paperwhite is IPX8 rated to protect against accidental immersion in up to two meters of fresh water for up to 60 minutes and 0.25 meters for 3 minutes in seawater. Learn more about waterproof features.
Take the story with you
With Audible, Kindle Paperwhite lets you switch seamlessly between reading and listening via Bluetooth-enabled speakers or headphones. Note: This Kindle device does not support Immersion Reading (listening while reading along as the text highlights).
Goes beyond a book
Adjust the text size and boldness and read with Kindle-exclusive fonts, hand tuned to provide maximum readability. Whispersync lets you seamlessly switch between reading and listening on your Kindle and Kindle app without losing your place (requires Wi-Fi).

---
For Even More Awesome Online Deals