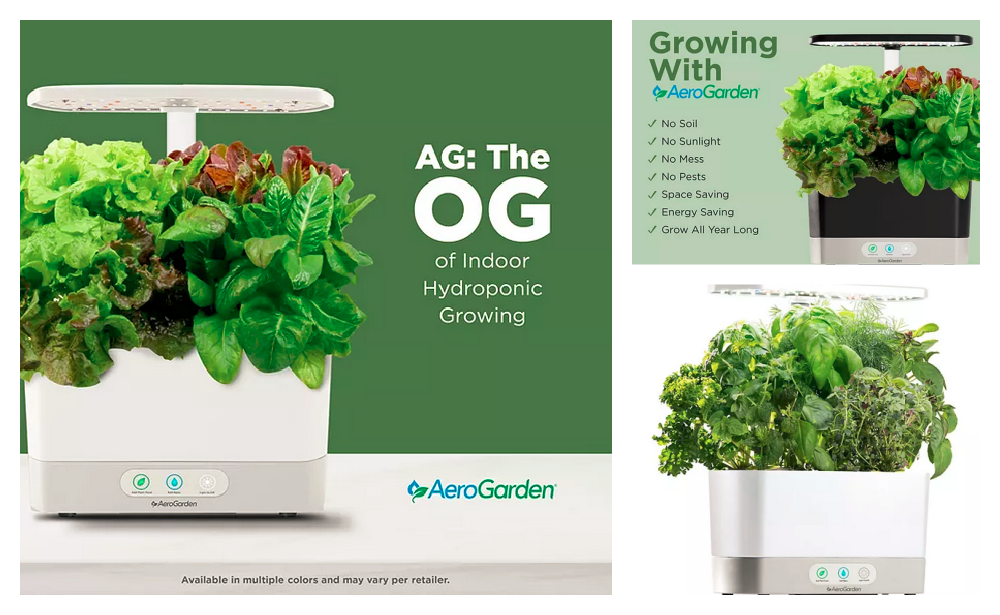 The Kohl's Cyber Monday Sale is happening now! Better than Black Friday Prices!
Here are the savings you can get:
Use code REWARDS10 for $10 Off $50
Use code SHOP20 for 20% Off Order
Use code SAVE10 for 10% Off Kitchen
Earn $15 Kohls Cash for every $50 spent!
Free Shipping $25+
Get this AeroGarden Harvest Indoor Garden with Gourmet Herb Seed Pod Kit for just $48.99 after Kohl's Cash
PRODUCT FEATURES
Grow up to 6 different herb, veggie or flower varieties year-round with our countertop indoor garden
Easy-to-use – just drop the seed pods in your indoor garden, fill the bowl with water and some plant food and plug it in
20W LED grow light is tuned to the specific needs of plants to maximize photosynthesis, resulting in rapid, natural growth and abundant harvests
Automatic timer makes sure the lights go on and off at exactly the right time, and simple backlit buttons remind you when to add water and plant food
Adjusts for up to 12" of grow height and is compact in design
WHAT'S INCLUDED
Seed Pods
Liquid Nutrients
Grow Light
Quick start guide

You can view every single Kohls Deal we will post today as well as this week too.
Be sure to visit the Black Friday Page for all the current Black Friday Ads including store hours and online deals. There will be ads from 30 different retailers including CVS, Target, Walgreens, Kohls, Macy's and much more
---
For Even More Awesome Online Deals