Pay with Venmo at Starbucks!
Starbucks Fans! We have a way to earn an EASY 100 bonus stars! All you have to do is spend $15 with VENMO!
Note that right now: 50 stars = 1 free drink! This gets you 2 FREE Drinks (drip coffees). The fancy drinks are more stars!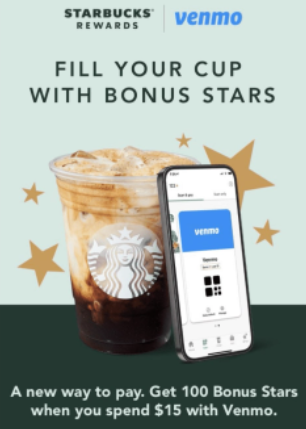 Use Venmo to reload your Starbucks Card or make a purchase of $15+ by 2/10! It's that easy!
I personally always reload my Starbucks Card on my account in the app so this will be an easy way to earn 100 stars! I'll just switch my payment method to venmo (which is new to them right now). EASY!
Go Add $15 to your account with Venmo now!
---
Here are Some Online Deals You'll Want to Check out!