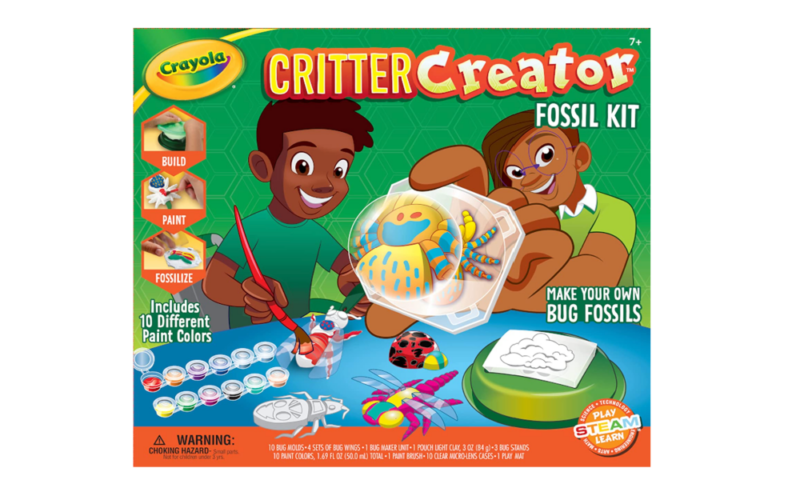 Fill up that gift closet!
Get 39% Off Crayola Metallic Clay Art Kit with Paints, Fossil Molds at Amazon
CRITTER CREATOR METALLIC FOSSILS: Includes 1 Bug Maker Unit, 10 Bug Molds, 1 Pack of Clay (3 ounces total), 10 Fossil Cases, 3 Bug Stands, 6 Washable Paint Colors, 4 Specialty Metallic Paint Colors, 4 Sets of Bug Wings, 1 Paint Brush, 11″ x 17″ Display & play reusable bug FAQ Mat, Instructions.

BUG ART KIT:  Build, paint and fossilize 10+ bugs including dragonflies, spiders, hornets, scorpions, lady bugs, and more to preserve them forever!

WASHABLE & METALLIC PAINTS: This paint set is ideal for beginners with washable paints that wash clean from skin and clothes, as well as metallic paint colors!

EASY ART KIT: This simple craft lets kids create with modeling clay and Crayola paints. Following step-by-step instructions, they can customize their own fossilized bugs.

SAFE AND NONTOXIC: Great gift for boys and girls, ages 7 & up.

---
For Even More Awesome Online Deals