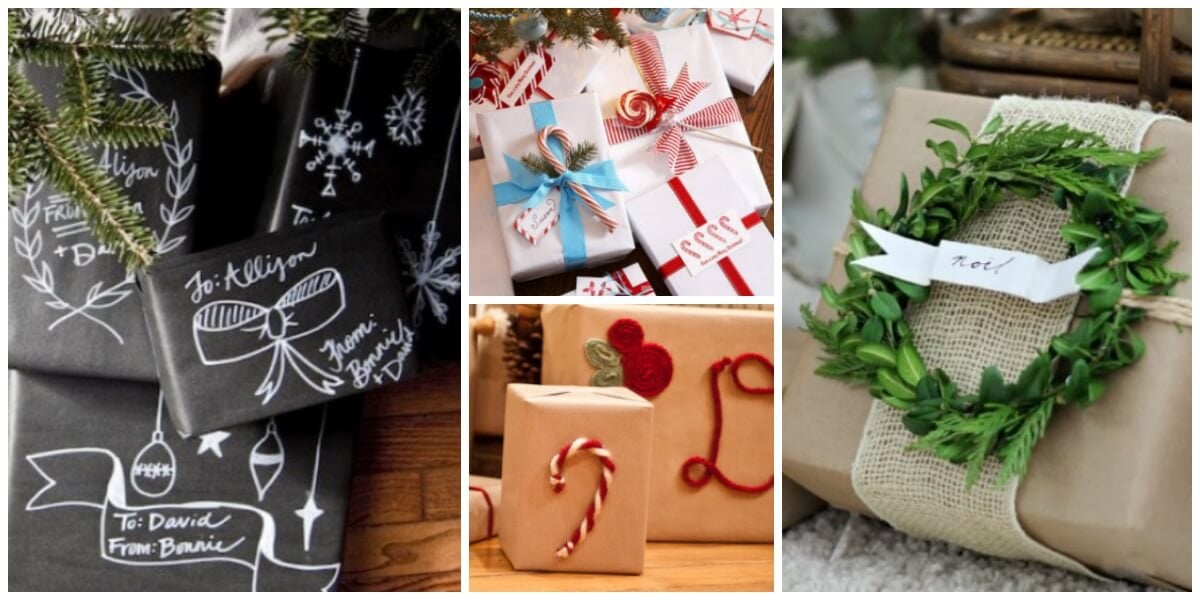 Gift Wrapping Ideas
You have thought of the perfect present, make sure the recipient loves it before they even open it!  A beautiful gift wrap is never wasted as we all love making the best first impression.  This year wow your loved ones as soon as you hand them their gift with these gorgeous gift wrapping ideas.
It's two gifts in one: candy on the outside, a mystery gift in the inside.
Simple and very eye catching.
Love this one, looks very elegant.
There's very little to do here but for you to print the tags.
Tassels are "in" right now, add them to your gifts too for an extra chic touch.
Great rustic look for your gifts.
Recycle Holiday cards into eye catching gift toppers.
These look super easy to make.
Take out your Cricut machine to do these cute Christmas lights.
Put your washi tape collection to good use with this idea.
This includes the instructions on how to make your own roller.

You get the tutorial to complete this paper craft.
how cute do these look?  You just need some twigs, yarn and a glue gun to get them done.

Beautiful way to embellish plain brown paper.
This is a low tech alternative to the other gift wrap idea I shared above. No cricut machine needed, just thumb as stamps.

Use black,white or kraft paper, but let your creativity shine thru and make your own custom gift wrap.
I think the addition of clear cello wrap elevates the use of simple colored tissue paper. I love this for year long gift giving actually.
With this lovely idea you can freehand the gift tag, bow and decoration. Great way to put your lettering skills to use.
This includes the instructions and templates for oyou to create the animal embelishments.

As a suggestion, you could use large coloring sheets (I saw some at Dollar Tree) as gift wrap paper and tape crayons to the outside.

You can buy ready made bags of pom poms in Christmas colors at Michael's.
---
More Christmas Ideas You'll Love: