Your Instant Pot is here to take the hustle out of weekly dinners.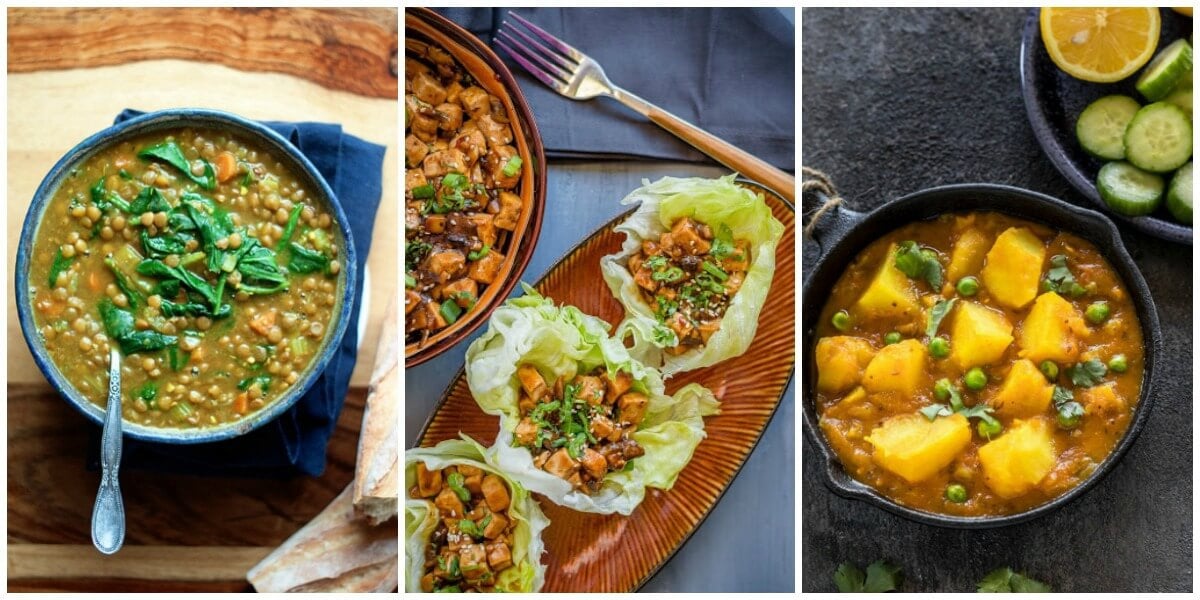 Instant Pot Vegetarian Meals
We've put together this list with 25 vegetarian (some vegan too) recipes to help you answer the age-old question "what's for dinner?"
This gravy looks absolutely delicious. This recipe is also vegan!
Leftovers cab be easily frozen!
This could be a family dinner or meal prep recipe to enjoy during the week.
One of my favorite Thai recipes, always a winner around here.
Tasty alternative to plain roasted cauliflower.
If you have an Indian Grocery store near you I recommend getting the garlic and ginger paste.
This looks super tasty, will be trying this one asap.
You won't be draining any noodles with this recipe.
Another tasty soup you can double up and freeze half of it for later.
Non mushy fried rice from the Instant Pot? I am reading…
Serve with a yummy crusty bread.
Perfect for the cooling fall days.
Tops this cheesy tasty rice with delicious avocado or sour cream.
The peanut dipping sauce brings this recipe together.
You will need the classic Berbere Ethiopian spice to put this traditional dish together.
Cooking risotto in an Instant Pot may go against everything you have learned about how to cook this food. But with this recipe you can get the same result.
WOW! I hadn't thought of making quiche on the IP, but this recipe is so easy. Mix and let cook!
It's hard to believe there's no meat in this recipe when you look at that photo above.
You can get this creamy soup without one ounce of dairy in it.
This is one of my favorite Indian dishes and I love that you can buy the accompanying naan at Costco.
For this black eyed peas and peanut stew just put all ingredients in the pot and cook. So easy!
This recipe includes the ingredient substitutions to make this vegan.
You can put together this recipe with whatever vegetables you have on hand.
Check out the recipe for how to replace Seitan for cauliflower rice.
Not a dinner dish but I thought we could use this yummy dessert recipe to finish this list.
---
More Lifesaving Ideas You'll Love: