I don't know about you, but I'm always on the hunt for a delicious protein shake that I can quickly throw together! They are the perfect snacks, meal replacements and a great way to get your veggies in.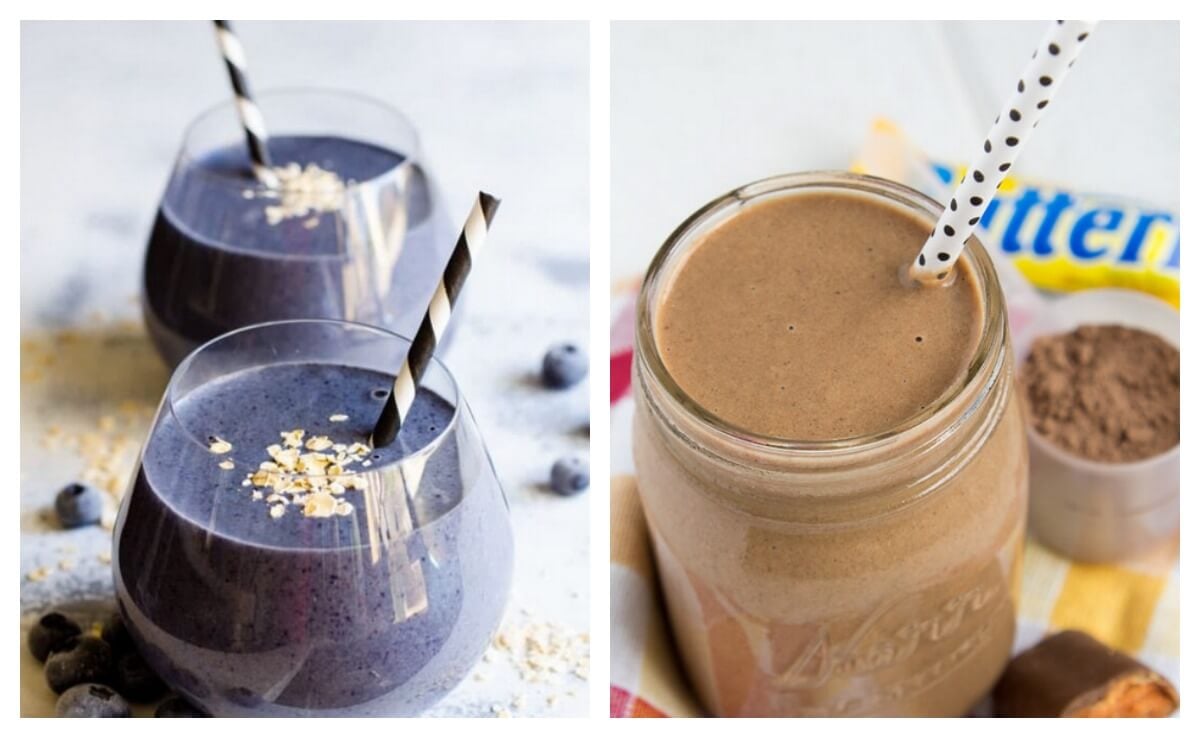 High Protein Shake Recipes –
Crank up your blender and make your self any of these delicious concoctions that won't leave you feeling guilty afterwards.
Here are 25 Protein Shakes you'll want to make.
Sugar Free Caramel Syrup helps make this only LOOK decadent guys!
Celebrate your birthday everyday with this secretly healthy shake.
Replace that slice of cheesecake with this yummy protein boost.
This cool and refreshing plus healthy to boot!
Using frozen banana helps create the thick consistency.
For when you need a light peanut butter/chocolate fix.
Turn that pumpkin pie craving upside down with this tasty nutritional replacement.
Matcha is full of antioxidants and also gives you a caffeine pick me up.
This is vegan and gluten free plus easily turned paleo as well.
A Twix bar in a mug but without all the sugar and all of the taste.
You won't even notice the spinach that sneaks into this recipe.
Enjoy the natural sweetness of in-season peaches in this creamy shake.

Four simple ingredients is all you need for this recipe.
Chocolate and coconut is one of my favorite combos, this sounds delish!
This would make a delicious breakfast.
You won't believe the secret ingredient for this yummy shake.
Raw oats and butter flavoring contribute to this shake's cookie dough flavoring!
Spirulina and Hemp Protein Powder provide a protein and fiber boost in this shake.
Yum! my favorite tea. You may want to consider stopping by your local Indian Grocery store for some tea masala.
This looks delish and also something my kids would gladly scarf down.
When you have a hankering for a DQ shake, turn to this much healthier recipe instead.
Great way to sneak in some veggies into your meal.
This is sweet, tart, and looks super creamy.
Checkout the ingredients list on this one to discover the surprising ingredient that helps make this shake thick.
I can't get over how good this one looks. It probably has to do with my love of all things coconut.
---
More Lifesaving Ideas You'll Love: