Benefits of Amazon Prime Membership
Grab an Amazon Prime Membership for just $119/year and get a TON of benefits to go along with it! We have a big list for you! Don't miss one!
1. Free 2 Day Shipping
You read that right! FREE 2 Day Shipping on over 20 million eligible items. Everything from a refrigerator to a knife is free shipping right to your door in 2 days! Can't beat that!
 2. Free Music

Over 1 Million Songs are available to download. Tons of popular tunes too!
3. Free TV Streaming

There's more to life than just Netflix! Take advantage of the Free TV shows offered AND Amazon Only Shows as well!
4. Unlimited Storage of Photos

Another place to store photos, but this is simple. Just store them in your iCloud! Now they are safe and you can view them everywhere!
5.  Amazon Family Membership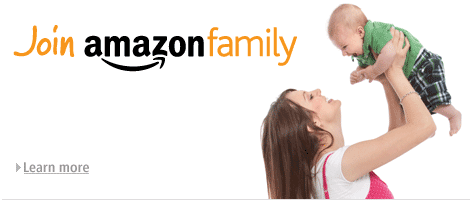 Sign up for this and get 20% off a monthly diaper subscription, 15% items and MORE. Definitely a must have for moms and moms to be!
6. Borrow an eBook once a month
Have a kindle? This is the place you want to be! Get an eBook once a month to rent plus get free ebooks that others can't get!
7. Member Only Deals
Lightening Deals, Black Friday early access and more! Just because you're a member!
8. Groceries Shipped for $5.99/box
Get up to a 45 lb box of groceries delivered right to your door for just $5.99. If you are constantly in need of something this could be worth the convenience..and it's just another awesome perk!