How to Use Coupons at Acme
---
Acme operates 117 stores in Pennsylvania, New Jersey, Delaware, and Maryland and is owned by Boise, Idaho-based corporation Albertsons LLC.
Acme SuperCard
---
Use your SuperCard every time you shop at ACME and save on your favorite items.  You can sign up at your local Acme Market.
Acme Emails
---
Sign up for the ACME® Email Savings Program and receive a coupon for $2 OFF YOUR $25 PURCHASE.

Catalina Deals
---
Yourbucks offers or Catalina Deals are a great way to save money at Acme. Catalina Deals are deals that require a certain dollar amount or quantity of products to be purchased. Once you have met the qualifications, a catalina will print for a certain amount off your next purchase. Usually this purchase can be made for anything in the store, however, some promotions require they be used toward a specific brand or product.
Visit the Coupon Network Yourbucks Site for even more deals available. There are more shown on this site however it's still not all that are available. You can check the Catalina Deals tab above to see an up-to-date list of all known catalina offers. Also, keep your eye out for announcements that will print at the register for upcoming offers as well as hang tags at the store.
Tips on using the match ups
---
Doubled Coupons: All coupons $.99 and under are doubled in these match ups.
Coupon Variations: Keep in mind that coupons may vary from regions or even newspapers. Other areas may have additional or different value coupons. All coupons, from all regions are shown in the match ups.
Do Not Double Coupons: All coupon match ups below are shown as doubled. Some coupons will state "Do Not Double" on the coupon. This is a YMMV situation.
eCoupons available at Acme:
---
Saving Star eCoupons – Sign up your Acme Loyalty Card with SavingStar. Clip the coupons to your card. When you purchase that item at Stop & Shop, the amount of the coupon will be deposited into your SavingStar account in approximately 7 days.
Ibotta eCoupons – Ibotta is an app for your smartphone. You earn money by taking a quick poll, watch a short video or even just looking at a recipe. Each action will earn you more money once you purchase that item. Purchase the product as you normally would. Using coupons will not have any effect on your ibotta offers. If you like, you can even scan the products barcode through the Ibotta app to be sure you are purchasing the correct product. Once you have made your purchase, you simply take a photo of your receipt through the app. The amount of the coupon will be deposited into your Ibotta account.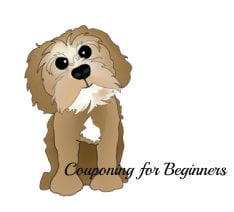 New to Couponing?
---
Make sure to check out the Beginners Guide to Using Coupons