How to Use Coupons at BJ's Wholesale Club
---
Headquartered in Westborough, MA, BJ's Wholesale Club, Inc. (www.bjs.com), is a leading operator of membership warehouse clubs in the Eastern United States. The Company currently operates over 190 Clubs in 15 states from Maine to Florida and employs more than 24,000 Team Members.

More In-Club Savings Exclusively for BJ's Members
Take advantage of BJ's in-Club coupon savings in addition to using all manufacturers' coupons.
Only Members can print and use BJ's coupons.You will be asked to log in to view coupons
Generous Coupon Policy
---
BJ's Wholesale has one of the best coupon policies for wholesale warehouse stores.  Not only can you stack a BJ's Coupon with manufacturer coupons, you can also use a manufacturer coupon for every item in multipacks.  Here are some guidelines on using coupons on multipacks:
When purchasing a multi-pack, which is a set of items that could be sold individually (each item has a barcode) shrink-wrapped and sold together, Members can combine one BJ's-issued coupon with manufacturers' coupons.  However, you cannot exceed the actual retail price in the total value of coupons.
Examples of a multipack:
Three-pack of toothpaste
Two-pack of salad dressing
Three-pack of taco kits
Examples of products that are NOT multi-packs:
Box of cereal containing two bags (the bags cannot be sold individually)
Case of water
Case of soda
Case of motor oil
Members may also use one BJ's coupon and one manufacturer's coupon on a single item.
In terms of manufacturers' coupons that are "buy one, get one free," we will honor the coupon for items in stock as long as our price does not exceed the maximum value stated on the coupon. If the manufacturer's coupon does not state the maximum value, we cannot honor the coupon.
We cannot accept multiple BJ's-issued coupons on a product.
BJ's One Day Shopping Pass
---
With this BJ's One Day Shopping Pass, you'll save on:
Guaranteed fresh produce, USDA Choice meats and baked goods
Fine jewelry, home entertainment, computers and much more
Brand-name health and beauty products
Living Rich With Coupons Goes to BJ's Wholesale Club
---
Be sure to check out our video on our trip to BJ's Wholesale Club for tips on saving money and getting the best deals: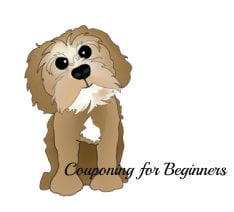 New to Couponing?
---
Make sure to check out the LRWC Beginners Section