World Book Day –
World Book Day is here! To celebrate Cindy wanted to share her favorite books with you! We have everything from fiction novels to how to pay off debt! Enjoy and let us know what you think!

Obviously Living Rich with Coupons is Cindy's Favorite Book – she wrote it! It is also very informative on her story, why she started couponing and how you can start!
Here is a short synopsis:
Entering the crazy world of couponing can literally change your life and your lifestyle! You'll start making ends meet, pay off your debt, create a financial cushion, and feel freer and happier than you've felt in years, maybe decades. That's living rich with coupons!
Use the tools you get from this book to build your superpowers. Even Wonder Woman needs her indestructible bracelets, and you're about to receive yours. It doesn't matter if you make $15,000 a year or $250,000 a year—everyone needs a budget they can stick to and follow.

Cindy helps you to uncover every savings opportunity at your local stores. You're going to find out exactly what you need to do to save and how to use those coupons correctly.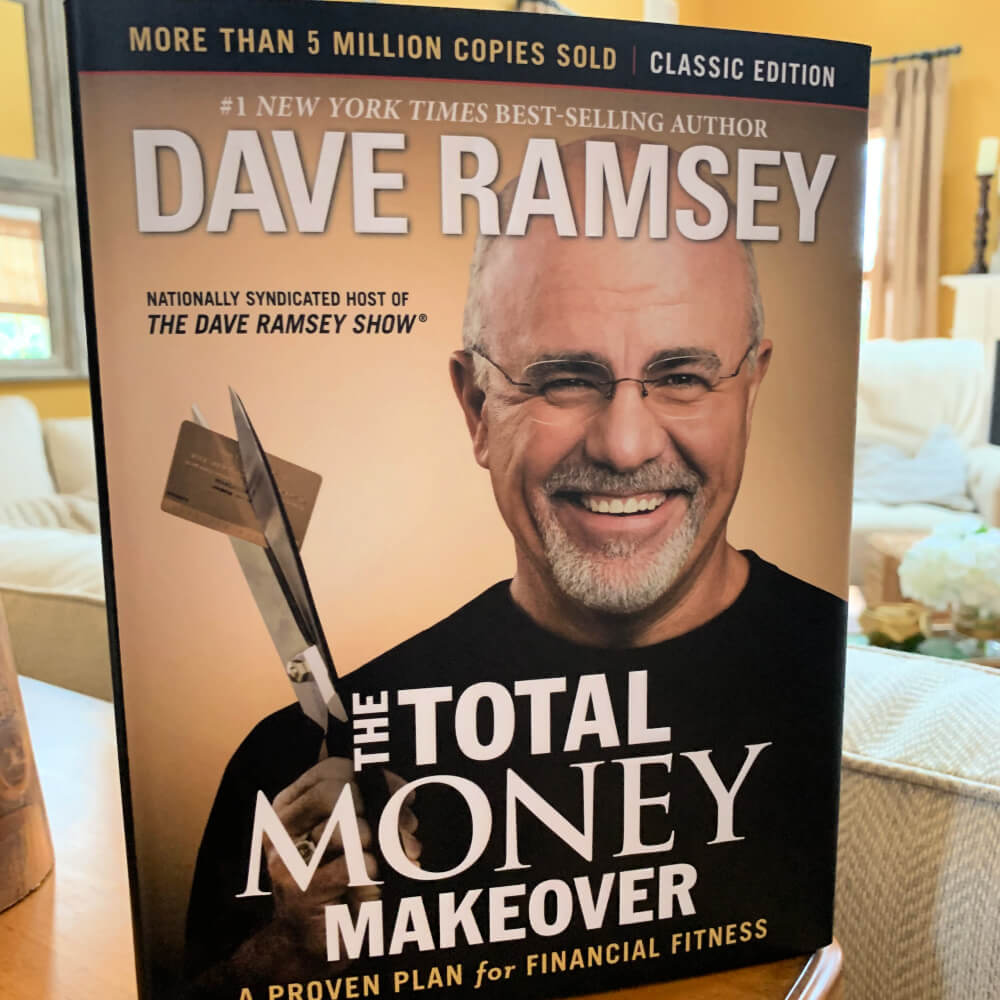 Cindy has lived this book. It helped her and her husband get out of debt and stay out of debt. She can't recommend it enough. It totally made over her entire life and put her and her husband on a budget for life.
Here is a short synopsis:
Okay, folks, do you want to turn those fat and flabby expenses into a well-toned budget? Do you want to transform your sad and skinny little bank account into a bulked-up cash machine? Then get with the program, people. There's one sure way to whip your finances into shape, and that's with The Total Money Makeover: Classic Edition.

By now, you've heard all the nutty get-rich-quick schemes, the fiscal diet fads that leave you with a lot of kooky ideas but not a penny in your pocket. Hey, if you're tired of the lies and sick of the false promises, take a look at this—it's the simplest, most straightforward game plan for completely making over your money habits. And it's based on results, not pie-in-the-sky fantasies. With The Total Money Makeover: Classic Edition, you'll be able to:

Design a sure-fire plan for paying off all debt—meaning cars, houses, everything
Recognize the 10 most dangerous money myths (these will kill you)
Secure a big, fat nest egg for emergencies and retirement!

Includes new, expanded "Dave Rants" sidebars tackle marriage conflict, college debt, and more. All-new forms and back-of-the-book resources to make Total Money Makeover a reality.
Joanna Gaines is a huge inspiration to Cindy. Not only when it has to do with decorating – but her recipes are amazing too! She has tried tons of recipes over on her Living Rich with Coupons Instagram from this book and has loved them all.
Here is a short synopsis:
Magnolia Table is infused with Joanna Gaines' warmth and passion for all things family, prepared and served straight from the heart of her home, with recipes inspired by dozens of Gaines family favorites and classic comfort selections from the couple's new Waco restaurant, Magnolia Table.

Jo believes there's no better way to celebrate family and friendship than through the art of togetherness, celebrating tradition, and sharing a great meal. Magnolia Table includes 125 classic recipes—from breakfast, lunch, and dinner to small plates, snacks, and desserts—presenting a modern selection of American classics and personal family favorites. Complemented by her love for her garden, these dishes also incorporate homegrown, seasonal produce at the peak of its flavor. Inside Magnolia Table, you'll find recipes the whole family will enjoy, such as:

Chicken Pot Pie
Chocolate Chip Cookies
Asparagus and Fontina Quiche
Brussels Sprouts with Crispy Bacon, Toasted Pecans, and Balsamic Reduction
Peach Caprese
Overnight French Toast
White Cheddar Bisque
Fried Chicken with Sticky Poppy Seed Jam
Lemon Pie
Mac and Cheese

Full of personal stories and beautiful photos, Magnolia Table is an invitation to share a seat at the table with Joanna Gaines and her family.

Ever since going Gluten Free a year ago, Cindy has used this book to make the best Keto/Gluten Free Meals she can! In this book she has found tons of inspiration for recipes and helpful tips to start her Gluten Free Lifestyle!
Here is a short synopsis:
The ketogenic diet, a low-carb, high-fat way of eating, is remarkably effective at transforming people's lives, helping them shed pounds and find relief from common health conditions. No one knows this better than Suzanne Ryan. In her quest to overcome her lifelong struggle with her weight, she stumbled upon the ketogenic diet and decided to give it a shot. In just one year, she lost more than 100 pounds and reclaimed control over her health and well-being.

Suzanne has shared every detail of her transformation, from the very first days of starting keto to her most recent successes, on her popular blog, Keto Karma, as well as on her YouTube channel and Instagram page. Her first book, Simply Keto, isn't just a cookbook; it's a portal into Suzanne's life and dieting success—how she accomplished the incredible feat of losing almost 40 percent of her total body weight and developed a healthier and more balanced relationship with food. In this book, she shares everything you need to know to get started and find your own success.

Inside, you'll find

• helpful advice for starting keto
• grocery shopping tips
• keto and weight loss FAQs
• more than 100 easy recipes
• a structured 30-day meal plan
• guidance for living and thriving with the ketogenic lifestyle

For YEARS & YEARS Cindy has loved Mary Higgins Clarks Novels. She has a big collection of them and has basically read them all! This fictional author has been writing for years and years and has written over 33 books! Try out one and let us know what you think!
Here is a short synopsis on Mary:
My first book was about George Washington. It was published in 1969 and disappeared without a trace. Three years ago Simon and Schuster co-published it with the Mount Vernon Historical Society and retitled 'Mount Vernon Love Story', it became a bestseller.

My first suspense novel 'Where Are the Children' was bought in 1974 for three thousand dollars by Simon and Schuster. Thirty-three books later, I'm still with S&S.

….

I'm always asked to name my favorite book. They're ALL my favorites. If there is one book that is very special to me, it is my memoir 'Kitchen Privileges' because writing it made me relive my early life including those first struggles to become a writer. I think 'Kitchen Privileges' is both tender and funny and it's me.
I hope you're able to enjoy some of Cindy's Favorites! Let us know if you pick one up!
---
Some Hot Post on LRWC: