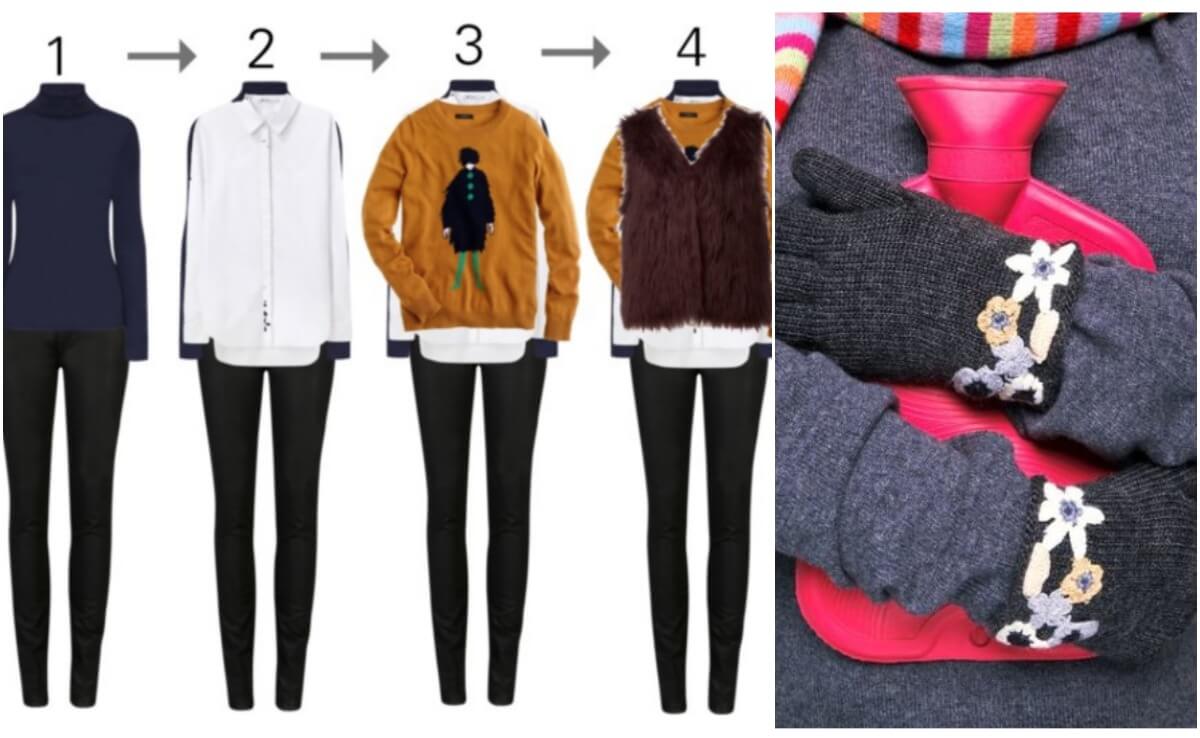 Cold Weather Tips –
It's shaping up to be a colder than normal winter.  Many areas not used to low temperatures are trying to survive these cold spells.  Here are some tips to help you stay warm this cold season.
1. Waterproof winter boots and shoes with WD-40
I love this tip, particularly for areas that are getting snow fall when they usually don't.
 2. Cover Windshield with Blanket or Cardboard
One of the things I hate most about the winter is scraping up ice from my windshield in the mornings. You can stop that from happening by covering your windshield with a blanket or cardboard the night before.
3. Cover Your Car Side Mirrors
A couple of gallon size Ziploc bags are easy to pull on and off your side mirrors.
4. Use Old Quilts or Blankets As Curtains
Remember my tip of using Command Hooks to hang curtains? Great way to keep this a temporary solution to the cold.
5. Use Pipe Insulation to Fill Gaps Below Doors
Maybe your house was not ready for this cold, but this is an easy and quick way to get rid of any drafts around your home.  You could also use pool noodles!
6.Use a tin foil as a fireplace cleaner
Keeping warm by lighting up a fire? Make clean up a breeze by lining the bottom of your fireplace with tinfoil.
7. DIY Your Own Hot Bottles
Make your own hot bottle with stuff you have in your home right now!
8. Change Direction of Your Ceiling Fan
Run your ceiling fan clockwise so it pushes the warm air that rises to the ceiling back down to you.
9. Spray Your Snow Shovel
Use food spray to prevent snow from sticking to your shovel while you clean up.
10. Leave Cabinet Doors Open
This allows the warmer air to circulate around the pipes, and prevent them from freezing.
11. Use Bubblewrap to insulate windows
Don't have a lot of old blankets or curtains lying around? You can also use bubble wrap to temporarily insulate windows.
12. Use socks to avid a cold toilet seat
Nobody wants to sit down on a cold toilet seat, this is a brilliant idea!
13. Learn how to Layer Clothes
You want to stay warm and look cute but not look like a snowman. Here are tips for accomplishing that!
14. Keep your feet dry by using plastic bags
Use regular grocery bags, ziploc bags or even shower caps from the dollar store!
15. Use Newspaper to Dry Shoes
The Sunday Newspaper can be for more than for just getting coupons! Stuff your wet shoes with it to help them dry faster.
---
Trending On Living Rich with Coupons: