How to Use Coupons at Dollar General
---
Dollar General Corporation is the nation's largest small-box discount retailer.  Dollar General ranks among the largest retailers of top-quality brands made by America's most-trusted manufacturers, such as Procter & Gamble, Kimberly Clark, Unilever, Kellogg's, General Mills and Nabisco.
Dollar General Mobile Coupons
---
Dollar General has mobile coupons available to use in store. Text 'SAVE' to DGTXT [34898] to join DG Mobile Alerts.  Find out more about the Dollar General Mobile Coupons

Dollar General Store Coupons
---
Dollar General Store Coupons are available online and in the weekly ad.  You can stack a store coupon with a manufacturer coupon for even more savings.  The Dollar General Store Coupons are marked with a "Dollar General Store Coupon" logo on it.
Check out all the Dollar General Coupons .
Transaction Coupons
---
Dollar General offer weekly (or almost weekly) transaction coupons for $5 off a purchase of $25 or more.  These coupons can be found at the Dollar General Coupon Center or be sure to check the bottom of your receipt. Dollar General regularly issues special coupons worth $5 off a purchase of $25 or more. These coupon are good for 1 day only so be sure to check the date and restrictions on the coupon.
Things you should know about these coupons:
The $25 needs to be meet before tax
You can use store coupons & manufacturer coupons with the transaction coupon
Hand over the transaction coupon before any other coupons or the register will not accept the coupon.
eCoupons available at Dollar General:
---
Ibotta eCoupons – Ibotta is an app for your smartphone. You earn money by taking a quick poll, watch a short video or even just looking at a recipe. Each action will earn you more money once you purchase that item. Purchase the product as you normally would. Using coupons will not have any effect on your ibotta offers. If you like, you can even scan the products barcode through the Ibotta app to be sure you are purchasing the correct product. Once you have made your purchase, you simply take a photo of your receipt through the app. The amount of the coupon will be deposited into your Ibotta account.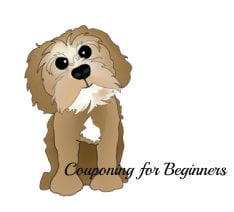 New to Couponing?
---
Make sure to check out the Beg