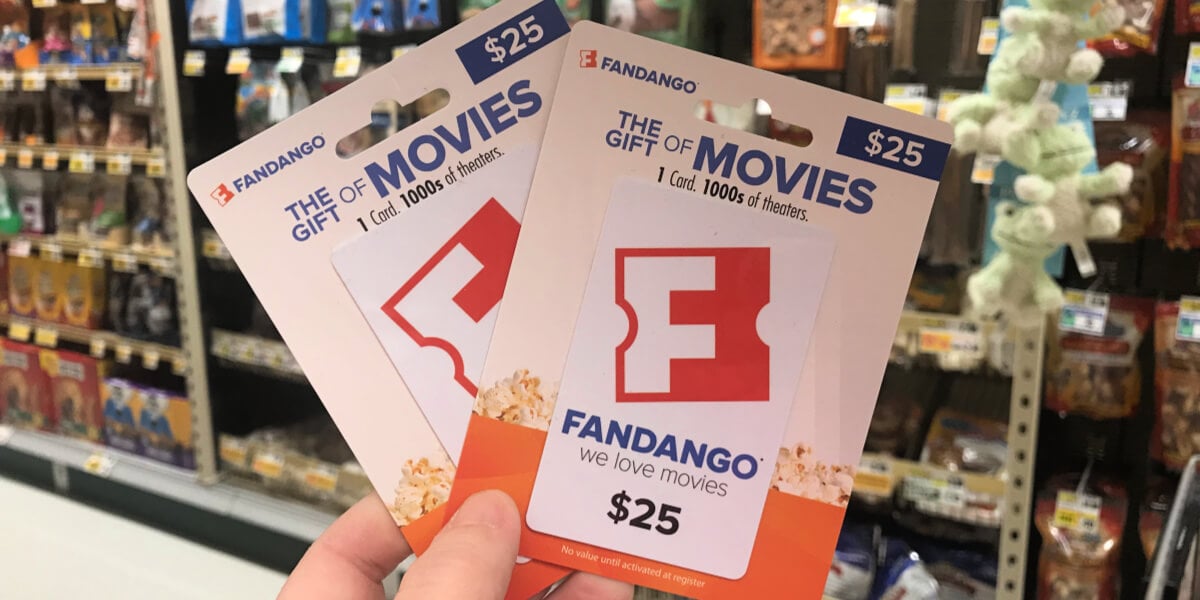 Fandango Gift Card
Everyone loves going to the movies! A Fandango Gift Card is always a good gift idea (or you could just snag one for yourself – I won't tell 😉).
You might be wondering – can I find deals, how do I get them, how does it work, maybe even what is Fandanago?! That's where we come in:
What is Fandango?
36 Million movie goers use Fandango each month! They help movie fans discover, buy tickets and share their passion for movies in more engaging and interactive ways!
They inform and guide movie lovers with must-see trailers and movie clips, exclusives and original content!
You can also buy and find movies easily with the time your looking for and tickets to 26,00 screens nationwide.
How do I get a Fandango Gift Card?
Fandango.com
Choose your design (adorable movie designs by the way)
E-Mail OR Mail your Gift Card
Choose the amount you'd like to add to the card
Personalize and SEND!
Tons of Retailers like:
Target
Walmart
Best Buy
Walgreens
CVS
Rite Aid
Kohls
BJ's
Sam's Club
and more
Amazon
How do I redeem a Fandango Gift Card?
Go to Fandango.com or their App (gift cards can't be redeemed in person at the theater)
Use the search box to find showtimes and theaters near you
Select a show time and checkout.
Under the payment section, click on Use Gift Card and enter your gift card code and pin (if available).
If your purchase is more than the value of your Fandango gift card, you will have to pay the remaining balance with another method of payment. If your purchase is less than the value of your Fandango gift card, you can use any remaining balance on your next purchase.
Complete your purchase and enjoy the show.
There are no additional fees to use or redeem gift cards, However, a per ticket convenience fee will be applied to the order regardless of whether you are using a credit card, PayPal, gift card, or other payment method to pay for the tickets.
Where can I find Deals?
Go check out Fandango.com for yourself!
Check Out the Best Deals on Our Site!
---