How to Use Coupons at Kmart
---
Kmart, a wholly owned subsidiary of Sears Holdings Corporation, is a mass merchandising company and part of SHOP YOUR WAY, a social shopping experience where members have the ability to earn points and receive benefits across a wide variety of physical and digital formats through ShopYourWay.com. Kmart offers customers quality products through a portfolio of exclusive brands that include Sofia by Sofia Vergara, Jaclyn Smith, Joe Boxer, Route 66 and Smart Sense. (source: Kmart)
 Shop Your Way Rewards
---
Be sure to sign up for the Kmart Shop Your Way Rewards Program.  Shop Your Way members can earn rewards such as the following:
Here are ways to earn: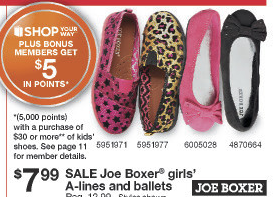 Look for qualifying items throughout the ad and earn 10 points for $1.oo that you spend on qualifying purchase.  Plus, look for bonus points for select items each week.

2. Look for Shop Your Way Promotions to earn additional rewards. The example above shows that if you buy $15 worth of Scott products you get $5 off on your next grocery, Healthy or Beauty Purchase.  Remember, you can use coupon to bring your out of pocket down.
How to Redeem Your Points:
At checkout, you will need to enter your phone number or email address and your PIN number.  You can redeem all or just part of your points.  Remember, 1,000 points is equal to $1.00.
You will get a PIN number when you register but if you forget your PIN you can call Shop Your Way Rewards at (800) 991-8707 or Text PIN to 595959.
Kmart Double Coupons
---
Double Manufacturer Coupons Up to & including $1 value!  Amount of credit from doubling a coupon cannot exceed the current retail price of a single item.
No cash or in-store purchase credit will be awarded for any amount exceeding the retail price of the item.
Limit 1 coupon for each item purchased.
Only 1 coupon will be doubled per item.
You may only purchase 4 of the same item using double coupons.
Buy One, Get One offers, Kmart Savings coupons and Kmart Store coupons are excluded from this promotion.
Coupons do not apply to sales tax.
The limit is 5 coupons per day per member
Offer excludes products prohibited by law, including but not limited to alcohol, tobacco, and prescription medication.
not valid on non-merchandise, federal or state regulated items, prior purchases, Lands' End, Sears merchandise rung on Sears registers within Kmart and Kmart.com.
In the event of a return, coupon savings may be deducted from the refund.
double coupons are accepted with a minimum $25 grocery purchase.

Catalina Deals
---
Yourbucks offers or Catalina Deals are a great way to save money at Kmart. Catalina Deals are deals that require a certain dollar amount or quantity of products to be purchased. Once you have met the qualifications, a catalina will print for a certain amount off your next purchase. Usually this purchase can be made for anything in the store, however, some promotions require they be used toward a specific brand or product.
eCoupons available at Kmart:
---
Saving Star eCoupons – Sign up your Kmart Shop Your Way Rewards Card with SavingStar. Clip the coupons to your card. When you purchase that item at Kmart, the amount of the coupon will be deposited into your SavingStar account in approximately 7 days.
Ibotta eCoupons – Ibotta is an app for your smartphone. You earn money by taking a quick poll, watch a short video or even just looking at a recipe. Each action will earn you more money once you purchase that item. Purchase the product as you normally would. Using coupons will not have any effect on your ibotta offers. If you like, you can even scan the products barcode through the Ibotta app to be sure you are purchasing the correct product. Once you have made your purchase, you simply take a photo of your receipt through the app. The amount of the coupon will be deposited into your Ibotta account.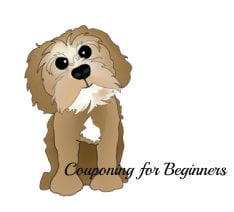 New to Couponing?
---
Make sure to check out the LRWC Beginners Section