How to Use Coupons at Pathmark
---
The Great Atlantic & Pacific Tea Company operates 300 stores under the A&P, Food Basics, The Food Emporium, Pathmark, Superfresh and Waldbaum's banners and are one of the largest grocery companies in the Northeast.
Pathmark Perks Card
---
You may sign up for the Pathmark Perks card at the customer service counter at your local Pathmark.   The Pathmark card must be used at checkout to take advantage of the weekly sales and eCoupons.
Pathmark eCoupons
---
Once you have signed up for your Pathmark Perks Card you will be able to load Pathmark eCoupons onto your card.  These coupons do not double and you can only add and use 1 of each coupon.
Also, you can not use a manufacturer when you are using an eCoupon.

Catalina Deals
---
Yourbucks offers or Catalina Deals are a great way to save money at Pathmark. Catalina Deals are deals that require a certain dollar amount or quantity of products to be purchased. Once you have met the qualifications, a catalina will print for a certain amount off your next purchase. Usually this purchase can be made for anything in the store, however, some promotions require they be used toward a specific brand or product.  You can sign up on the A&P site to receive Your Bucks Alerts.
Also, visit the Coupon Network Yourbucks Site for even more deals available. There are more shown on this site however it's still not all that are available. You can check the Catalina Deals tab above to see an up-to-date list of all known catalina offers. Also, keep your eye out for announcements that will print at the register for upcoming offers as well as hang tags at the store.
Tips on using the match ups
---
Doubled Coupons: All coupons $.99 and under are doubled in these match ups.
Coupon Variations: Keep in mind that coupons may vary from regions or even newspapers. Other areas may have additional or different value coupons. All coupons, from all regions are shown in the match ups.
Do Not Double Coupons: All coupon match ups below are shown as doubled. Some coupons will state "Do Not Double" on the coupon. This is a YMMV situation.
Catalina Deal Ideas: All catalina deal ideas are calculated on the Shelf prices (regular retail prices). Although these deals almost always work this way, at the time of the posting it has not been confirmed. You can watch the comments to see if others have had success. Also, when doing the deals, please be sure to check your retail prices as they may differ from those posted here. If your total is not met or if you have bought an incorrect product or size, your catalina will not print!
eCoupons available at Pathmark:
---
Saving Star eCoupons – Sign up your Pathmark Loyalty Card with SavingStar. Clip the coupons to your card. When you purchase that item at Stop & Shop, the amount of the coupon will be deposited into your SavingStar account in approximately 7 days.
Ibotta eCoupons – Ibotta is an app for your smartphone. You earn money by taking a quick poll, watch a short video or even just looking at a recipe. Each action will earn you more money once you purchase that item. Purchase the product as you normally would. Using coupons will not have any effect on your ibotta offers. If you like, you can even scan the products barcode through the Ibotta app to be sure you are purchasing the correct product. Once you have made your purchase, you simply take a photo of your receipt through the app. The amount of the coupon will be deposited into your Ibotta account.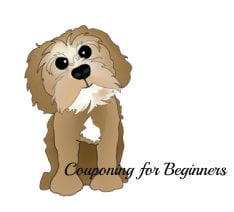 New to Couponing?
---
Make sure to check out the LRWC Beginners Section