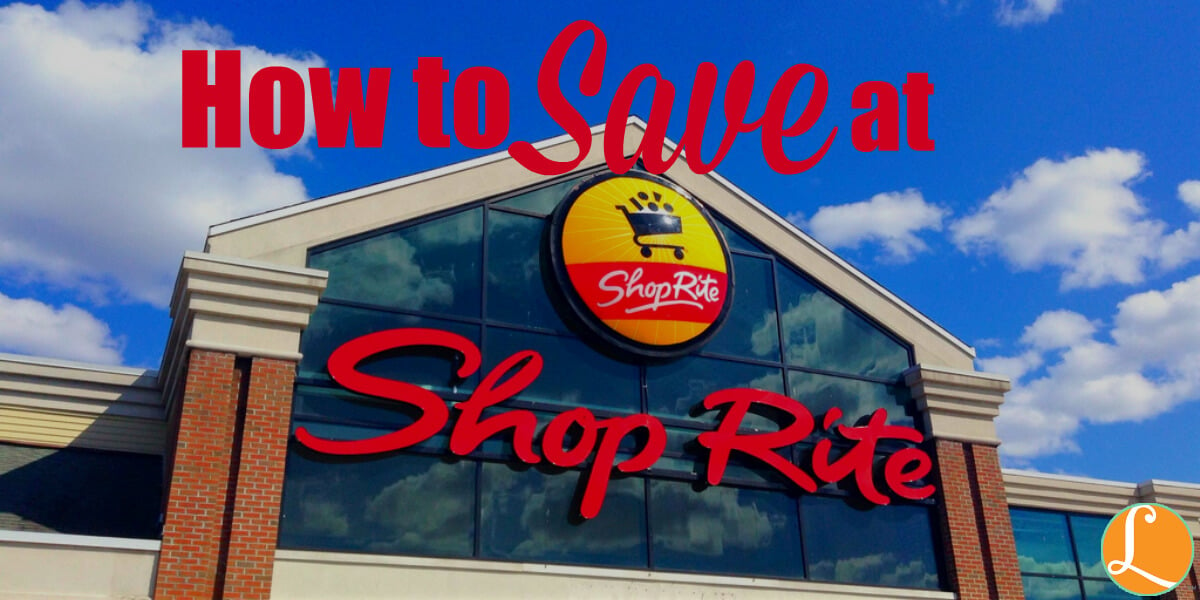 How Do You Use Coupons at ShopRite
ShopRite is the largest retailer-owned cooperative in the US.  The cooperative is comprised of 45 members who individually own and operate supermarkets under the ShopRite banner.  ShopRite stores are located in New Jersey, New York, Connecticut, Pennsylvania, Delaware and Maryland.
There are so many ways for you to save money at ShopRite.
1. Sign Up for a Price Plus Card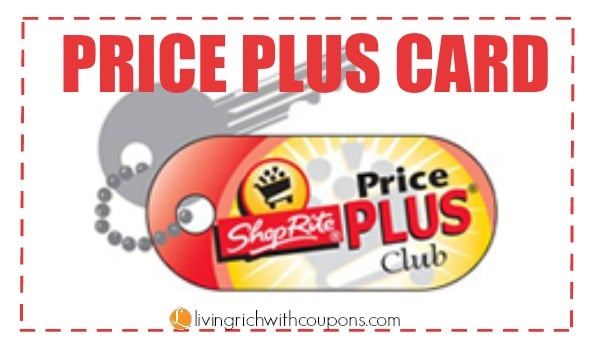 The Price Plus Card is ShopRite's store loyalty card.  You may sign up for a card at the customer service counter at your local stores.  The card must be used at checkout in order to receive store advertised discounts. Be sure to look for the Price Plus discounts in the weekly ad and on the shelf tags at your store.
If you have an existing Price Plus Card, make sure you check your card to be sure that the phone number associated with the card is the correct phone number.
Here are some FAQs regarding your Price Plus Card:
Do I have to have my card with me at the store? No you can use the phone number associated with the card at check out.
How many Price Plus Cards can I have? Usually Shoprite suggests that you have 1 Price Plus card per household. If your situation warrants you needing more, please check with your local ShopRite customer service regarding getting additional cards.
The card is also required to clip ShopRite Digital eCoupons.
2. Take Advantage of  ShopRite's Double Coupon Policy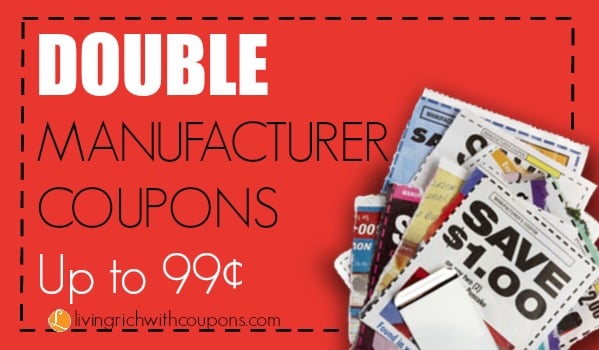 All coupons $0.99 and under are doubled at ShopRite stores. Most ShopRite stores fully double which means that a $0.75 coupon will double to $1.50.  However, since each store or group of stores are independently owned, the can adjust the policies.  So, you may find some stores that do not fully double (a lot in NY are included in this).  What that means is coupons from $0.50 – $0.99 will all double but only up to $1.00.
Here are some FAQs regarding Double Coupons:
How do the coupons double? At checkout, the registers will automatically double.  There is no need to do anything or tell the cashier anything.
What if a coupon says Do Not Double? If the coupon doubles automatically then it will still automatically double at the register.  To check to see if a coupon will double automatically, you can download the Double Coupon App to your smartphone.  You simply scan the coupons barcode and it will tell you if it will double. If the coupon does not automatically double then it will be up to the store if they will allow it to be manually doubled.  Most stores will not double it at that point.
How many coupons will ShopRite Double? ShopRite will double 4 "like" coupons in every transaction.  (unless the coupon has it's own restrictions ie: Limit 1). Please note that you should check your individual store's coupon policy to see if they have adjusted the main policy.
Make sure to check out the Full List of ShopRite Double Coupon Stores.

3. ShopRite Digital Coupons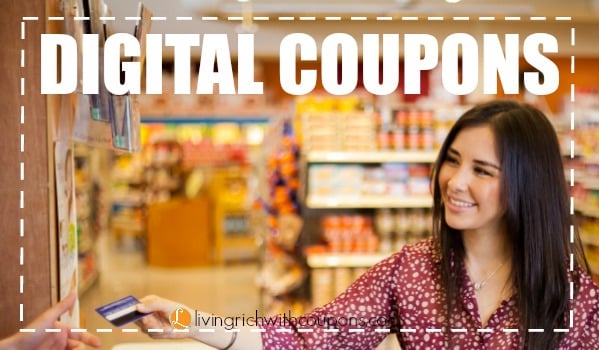 Digital Coupons load directly to your ShopRite Price Plus Card.  You will have to set up an account at ShopRite.com and set up your ShopRite Price Plus Card to your account. If you don't have a Price Plus card already, be sure to get one the next time you are in the store.
Here are FAQs regarding ShopRite Digital Coupons:
When do new Digital Coupons become available? ShopRite has always added new digital coupons every Sunday morning, usually around 3am. If possible, try and load these to your card as soon as possible as sometimes hot digital coupons can disappear quickly!
How to You Use Your Digital Coupons? When you make a qualifying purchase, use your ShopRite Price Plus card at checkout. As long as the coupon is loaded to your card, and you purchased the correct product, your digital coupon will come off automatically.
Do Digital Coupons Double? ShopRite digital coupons do not double and can only be used once (unless otherwise noted on the coupon).
How many Digital Coupons can you load to your card? There is no limit.
Can you remove a Digital Coupon that you changed your mind on? Yes you can unclip a digital coupon.
Where is the Discount Shown on the Receipt? The discount from the digital coupon does not show up at the bottom of your receipt with your manufacturer's coupons. Look for the deduction directly under the product purchased on your receipt.
Why do you list Digital Coupons in the Match Ups if they are No Longer Available (NLA)? We list digital coupons that are NLA in the match ups because some readers may have clipped the digital coupon when it first came out and would like to know when to use them before they expire.
Do Digital Coupons Expire? Yes digital coupons do expire! Sometimes it's easy to forget they expire, but they do, so always be sure to check before purchasing an item you have an digital coupon for to make sure it's still in your account.
Are you allowed to stack a ShopRite eCoupons with a manufacturer coupon? as of 5/5/19 you are no longer allowed to stock digital and manufacturer coupons at shoprite
What do you do if your Digital Coupon doesn't come off on your receipt? First be sure you purchased the right product and correct size, etc. If you are certain you purchased the correct product, your best bet would be to contact the store's corporate office directly instead of having a discussion about digital coupons with store customer service or even the store manager. Upon calling corporate, you will most likely graciously receive a credit for the digital coupons.
Things you should do to be sure your Digital Coupons are loaded to your card correctly:
Make sure that the Price Plus Card number that is loaded into your online AND app is the number that you are using at check out.
Make sure that the phone number associated with your price plus number you have loaded into your online AND app is the right number. This is important if you use your phone number to activate your card at checkout. If you are loading your digital coupons onto a price plus card that is not associated with the phone number you are giving them at checkout, then your digital coupons will not come off. This mistake happens often so it's best to check everything.
Make sure you are buying the exact product for the digital coupons. That includes the brand, flavor, scent, size etc.
4. ShopRite Super Coupons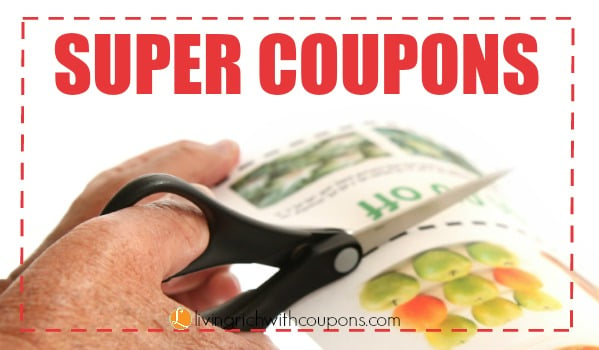 Shoprite Coupons can be found in your weekly ShopRite Ad.  Some stores will send mailings each week with additional super coupons.  Again, since each ShopRite store is independently owned, super coupons will vary from store to store.
Here are some FAQs regarding Super coupons:
Can I use a Super Coupon at any store?  Yes! You can use coupons from one ad at any ShopRite store.
Is there a limit of how many times I can use a Super Coupon? Most coupons have a limit of 1 per transaction
Can I use a Manufacturer coupon with a Super Coupon? Yes you can stack a manufacturer coupon with a Super coupon
Do Super Coupons Double? No they do not double
        Do Digital Super Coupons work the same way as paper super coupons? Yes, but it can not be used in the same transaction as a super coupon
5. Catalina Offers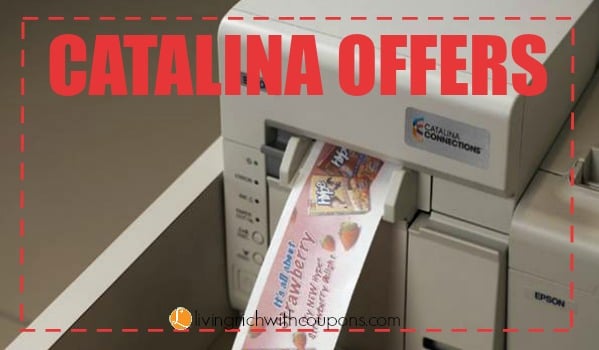 Catalina Offers are an amazing way to save even more money on your groceries.  They are deals that require a certain dollar amount or quantity of products to be purchased.  Once you have met the qualifications, a catalina will print for a certain amount off your next purchase.  Usually this purchase can be made for anything in the store, however, some promotions require they be used toward a specific brand or product.
To learn even more about Catalinas,  Watch Cindy explain exactly what a Catalina offer is and how they work
You can check the Catalina Deals tab above or go to the ShopRite Catalina Page above to see an up-to-date list of all known catalina offers.  Also, keep your eye out for announcements that will print at the register for upcoming offers as well as hang tags at the store.
For even more resources on Catalina Offers:
6. Shop From Home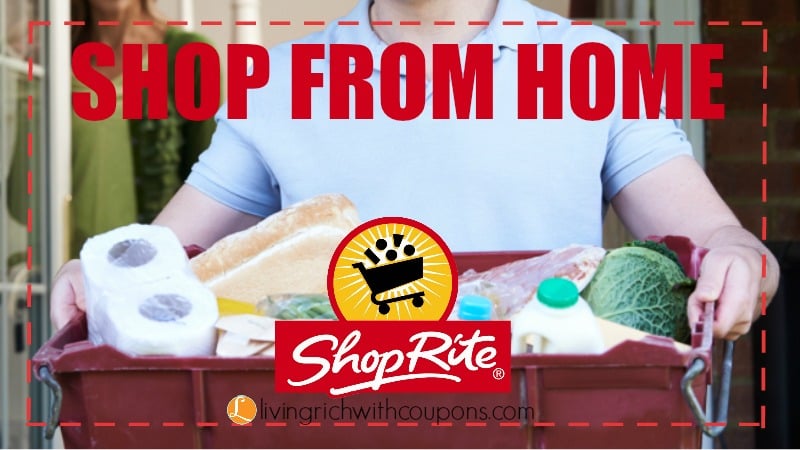 Have you guys ever taken advantage of ShopRite's Shop from Home program?  Not ever store offers Shop from Home but more and more are being added so be sure to check your local store.
A personal shopper service fee of $4.99 of any ShopRite from Home order purchase. Delivery fees may vary by store on your order total BEFORE taxes, coupons, promotions and refunds are applied. Price Plus discounts will be deducted before the shopping fee is calculated.
Here are the details about Shop From Home:
You can now stack different promotions together in one order. Each individual promotion can only be done once.
The promotions will automatically track while you are shopping online and will show the status of the promotion Most promotions require a minimum of $50 in your cart (this may vary so be sure to watch the promotion details). The $50 in your cart can be counted from other promotions you are working towards. For instance, if you have a "buy $25 in Spring Cleaning and save $10" which requires a $50 minimum purchase AND you also have, in your cart, a "Buy $25 in P&G products and save $10" that requires a $50 minimum purchase, you will have met the $50 requirement from doing both promotions together in the same transaction.
Here are some FAQs regarding Shop at Home Deals:
How do you find out about the Shop at Home Code? The weekly Shop at Home codes are located in the weekly ad and also you can find them on the front page of the Shop at Home site. You can also view them on the Shop at Home promotion page.
How do you know the products that are participating in the offer code? When you are on the Shop at Home page, click on the promotion banner.  It will take you to all the products included in that promotion.
Are these same promotions codes available for in store purchases? No these are just for Shop at Home purchases.
Can you use more than one promo code per Shop at Home order? No, you can only use one promo code per order
How do you use coupons when doing a Shop at Home order? It's easy to use coupons when doing a Shop at Home order.  Simply hand the cashier your coupons and they will adjust the total at the final check out. Please note that as of December 11th, 2019, ShopRite is no longer accepting coupons for ShopRite from home delivery. You can still, however us digital coupons
7. Tips on using the match ups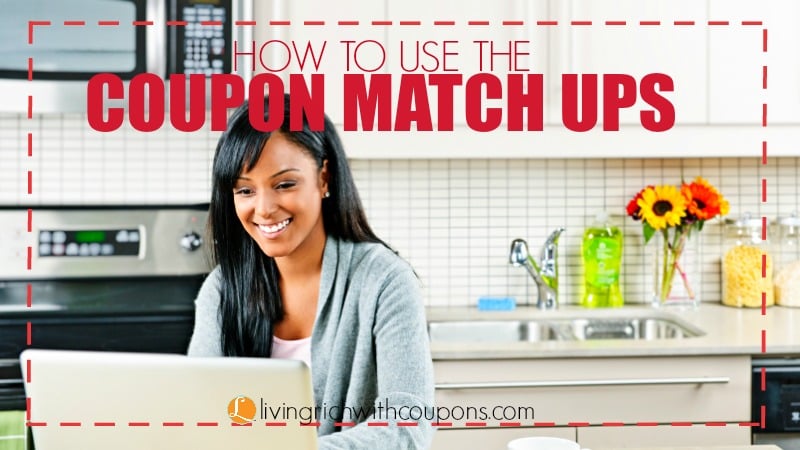 Using the Living Rich With Coupons ShopRite Match Ups save you tons of time.  All the work is already done for you.
First be sure to Sign up for a FREE LRWC Plus account. When you sign up for a LRWC Plus account, you can save multiple shopping lists making it even easier for you to stay organized.  Watch Cindy explain how the LRWC Plus accounts work
Our posting schedule for ShopRite is as follows:
Tuesday: Preview Ad is posted

Wednesday: Preview Deals are posted which included our Top 10 Best Deals for the upcoming week

Saturday: Complete Match Ups are ready

Sunday: Free/Cheap Unadvertised Deals are updated at the bottom of the match ups

Monday: Full Unadvertised Deals List is updated at the bottom of the match ups

Wednesday: Shop at Home Deals are posted to the site (when available)
Some things to keep in mind when reading the match ups:
Doubled Coupons: All coupons $.99 and under are doubled in these match ups. If your ShopRite doubles differently, please adjust the final price accordingly.
Coupon Variations: Keep in mind that coupons may vary from regions or even newspapers. Other areas may have additional or different value coupons. All coupons, from all regions are shown in the match ups.
Do Not Double Coupons: All coupon match ups are shown as doubled. Some coupons will state "Do Not Double" on the coupon. This is a YMMV situation.
ShopRite eCoupons: ShopRite eCoupons usually disappear quickly however once they are clipped, they are in your account until they expire. eCoupons shown in the match ups may only be available to those that clipped them already.
Catalina Deal Ideas: All catalina deal ideas are calculated on the Pre-Price Plus prices. Although these deals almost always work this way, at the time of the posting it has not been confirmed. You can watch the comments to see if others have had success. Also, when doing the deals, please be sure to check your pre-price plus prices as they may differ from those posted here. If your total is not met or if you have bought an incorrect product or size, your catalina will not print!
8. Additional Ways to Save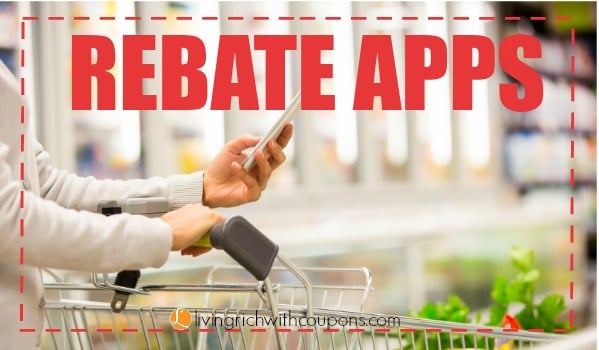 Besides coupons and digital coupons, there are also rebate apps that can save you even more.  Here are some of the apps available for ShopRite:
Ibotta eCoupons – Ibotta is an app for your smartphone. You earn money by taking a quick poll, watch a short video or even just looking at a recipe. Each action will earn you more money once you purchase that item. Purchase the product as you normally would. Using coupons will not have any effect on your ibotta offers. If you like, you can even scan the products barcode through the Ibotta app to be sure you are purchasing the correct product. Once you have made your purchase, you simply take a photo of your receipt through the app. The amount of the coupon will be deposited into your Ibotta account.
Checkout51 is another rebate app.  You make a purchase of any of the products from the list of current offers, upload your receipt to the app and receive money back into your Checkout51 account.
Fetch – Rewards app on your phone!
You can stack reward apps with any coupons you use at ShopRite!
9. New to Couponing?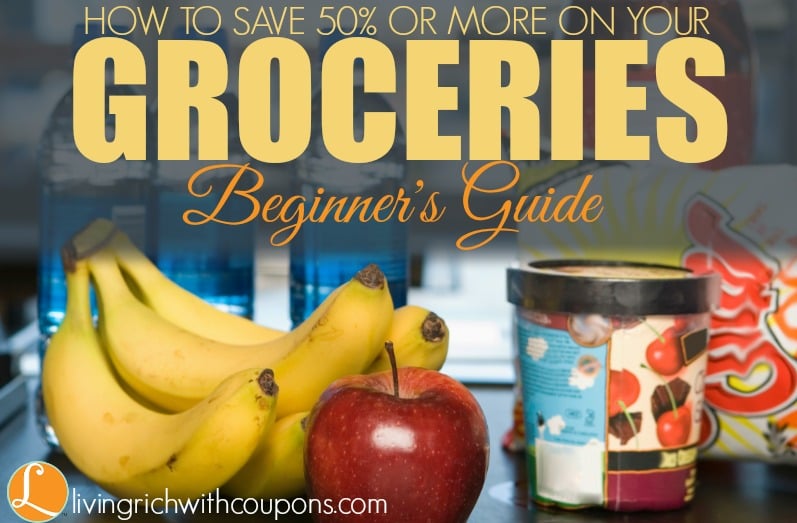 We have four sections below to help you get started using coupons and saving money on your groceries.  Click the links below to bring you to the section you are interested in reading about.
Table of Contents:
Stay connected with like minded couponers: