How to Use Coupons at Walgreens
---
Between Register Reward offers, Balance Points and Walgreens Coupons, there are so many ways to save at Walgreens.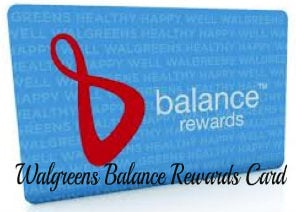 Walgreens Balance Rewards Loyalty Card
---
Walgreens has a Balance Rewards Loyalty Card.  By signing up and using the loyalty card, you have the ability of earning points each week for select products.  Look for the Balance Rewards symbol in your weekly ad:
These points will accumulate on your Balance Rewards Card and you can redeem as few as 5,000 Balance Rewards Points.  Points expire 36 months from the time you earn them.
Here is a breakdown of the rewards:
You can register for your Walgreens Loyalty Card online or in store.

Walgreens Register Rewards
---
The Register Rewards program at Walgreens is very similar to the Catalina Offers found at most grocery stores.  As a matter of fact, it's run by the same company and print out just like Catalina Offers.  The only difference is that they are called Register Rewards (aka RRs) at Walgreens.
The Register Rewards deals can be found in the weekly ad.  Once you make the qualifying purchase, you will receive a Register Reward print out like the one above.  These can be used on your next purchase.
Here is additional information regarding register rewards taken from the Walgreens Coupon Policy:
Earning Register Rewards®/Savings Rewards
Register Rewards/Savings Rewards will only print for in-stock merchandise during the promotional period.
Register Rewards/Savings Rewards can only be earned for eligible items. No substitutions are permitted.
There is a limit of one Register Rewards/Savings Rewards coupon per offer per customer per transaction.
Customers redeeming a Register Rewards/Savings Rewards against the same offer may not receive another Register Rewards/Savings Rewards coupon.
Redeeming Register Rewards®/Savings Rewards
Customers redeeming a Register Rewards/Savings Rewards against the same offer may not receive another Register Rewards/Savings Rewards coupon.
The number of manufacturer coupons, including Register Rewards/Savings Rewards manufacturer coupons, shall not exceed the number of items in the transaction.
Register Rewards/Savings Rewards shall be forfeited if the qualifying merchandise is returned.
Register Rewards/Savings Rewards can be redeemed for eligible items only. Ineligible items include but are not limited to:
Alcoholic beverages
Dairy products<
Gift cards/phone cards/prepaid reloadable card
Health care services, including immunizations<
Lottery tickets
Money orders/transfers
Postage stamps<
Prescription Savings Club membership fee
Prescriptions
Special event/entertainment tickets or passes
Tobacco products
Transportation passes
Any items prohibited by law
Walgreens Coupons
---
You can find Walgreens Coupons in the monthly coupon book located in the store.  These are usually by the weekly ads but be sure to ask for them if you can not locate them.  There are also similar ads located within the weekly paper.
Both of these types of coupons do not need to be clipped.  Also, if you are buying more then 1 of the same item, 1 coupon will deduct automatically for each item you are buying.  The Walgreens coupons can be stacked with manufacturer coupons for even more savings.
Coupon-to-Item Ration
---
At Walgreens,  dollar off Register Rewards count as a coupon and the registers at Walgreens are programmed not to accept more coupons then items purchased.  So, lets say you bought 4 items and had a coupon for each item and also wanted to use your Register Reward to pay for it.  The register will not allow that 5th coupon to be used so you have to use a filler item.  This can be anything from a $0.05 pencil or a $0.50 roll of toilet paper.  It doesn't matter how much or what it is but there just needs to be a product for every coupon.
BOGO Sales
---
You can not use a coupon on a free item during a BOGO Sale.
BOGO Sales and Coupon Use: Also under the Walgreens Coupon Policy General Guidelines, #9 states "For offers when multiple items are purchased and additional items are free (buy 1 get 1 free; buy 2 get 1 free, etc.), the number of coupons applied to that offer cannot exceed the number of items required in the "buy" portion of the offer." Under Guidelines #10 it states "Coupons may not be applied against any free item received in any offer (See 7 above)".  Also under Buy 1 Get 1 Free Coupons it states, "at least one product needs to be purchased. A maximum of one BOGO coupon is permitted per two qualifying items in a BOGO offer."

Catalina Deals
---
Yourbucks offers or Catalina Deals are another great way to save money at Walgreens. Catalina Deals are deals that require a certain dollar amount or quantity of products to be purchased. Once you have met the qualifications, a catalina will print for a certain amount off your next purchase. Usually this purchase can be made for anything in the store, however, some promotions require they be used toward a specific brand or product.
Also, visit the Coupon Network Yourbucks Site for even more deals available. There are more shown on this site however it's still not all that are available. You can check the Catalina Deals tab above to see an up-to-date list of all known catalina offers. Also, keep your eye out for announcements that will print at the register for upcoming offers as well as hang tags at the store.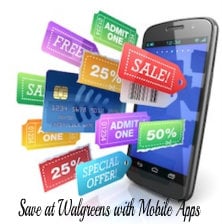 eCoupons available at Walgreens
---
Ibotta eCoupons – Ibotta is an app for your smartphone. You earn money by taking a quick poll, watch a short video or even just looking at a recipe. Each action will earn you more money once you purchase that item. Purchase the product as you normally would. Using coupons will not have any effect on your ibotta offers. If you like, you can even scan the products barcode through the Ibotta app to be sure you are purchasing the correct product. Once you have made your purchase, you simply take a photo of your receipt through the app. The amount of the coupon will be deposited into your Ibotta account.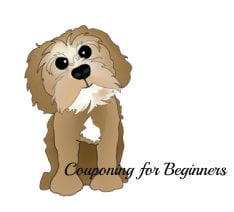 New to Couponing?
---
Make sure to check out the LRWC Beginners Section