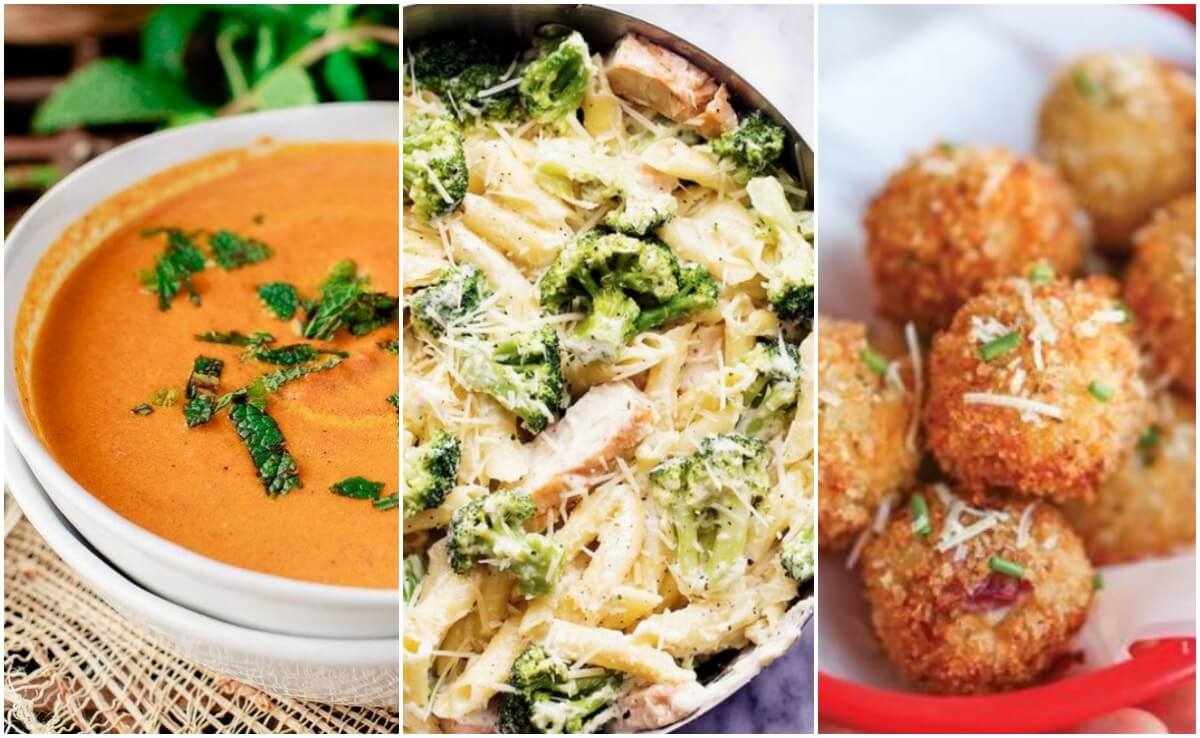 Spring Recipes –

March is a great month to cook with Potatoes, Carrots and much more.
During the month of March you will also find sales on Frozen Foods, Corned Beef, and more!
Take a peek at these delicious recipes that are perfect for this month!
1. Easy Stuffed Cabbage Casserole

'Tis the month for cabbage! You can make this taste amazing! Recipe!

2. Roasted Lemon Pepper Salmon and Garlic Parmesan Asparagus
One Pan meals are the best kind of meals! Especially this one! Try this recipe.

3. Slow Cooker Corned Beef with Cabbage
St. Patty's Day Time! Check this recipe out!
4. Hawaiian Chicken Kebabs
Easy and delicious! Try it out!
5. Sweet Bell Pepper Ravioli with Broccoli Rabe

Dinner! Get it here!
6. Three Cheese Chicken & Broccoli Alfredo

My mouth is watering. Get the recipe.
7. Potato Leek Soup
Stay warm with this soup this March! Get the recipe.
8. Easy Rum Soaked Grilled Pineapple

Dessert! Get the recipe.
9. Buffalo Chicken & Celery Appetizers

Unique! Get the recipe.

10. Better than Tuna Sandwich

Perfect lunch!  Get the recipe.

11. Pan Seared Mahi Mahi with Mango Papaya Salsa
Fish lovers! Get the recipe.

12. Smoky BBQ Carrot Dogs
What! Love this! Get the recipe.
13. Carrot Apple Bread

Yum! I'm trying this one out! Get the recipe.
14. One Sheet Pan Parmesan Crusted Salmon with Roasted Broccoli

Dinner is served! Get the recipe.
15. Fat Burning Cabbage Tortilla Soup
I <3 Soup! Get the recipe.
16. Roasted Carrot Ginger Soup

So so yummy! Get the recipe.

17. Loaded Mashed Potato Balls

How fun are these! Get the recipe.

18. Bacon Wrapped Asparagus

So easy and so good.  Get the recipe.

19. Tuscan Roasted Asparagus

My favorite side dish! Get the recipe!

20. No Churn Mango Ice Cream

Yummy! Get the recipe!
Check out the Guide to Grocery Sales Cycles for Month of February
---
Lots More Recipes to Choose From