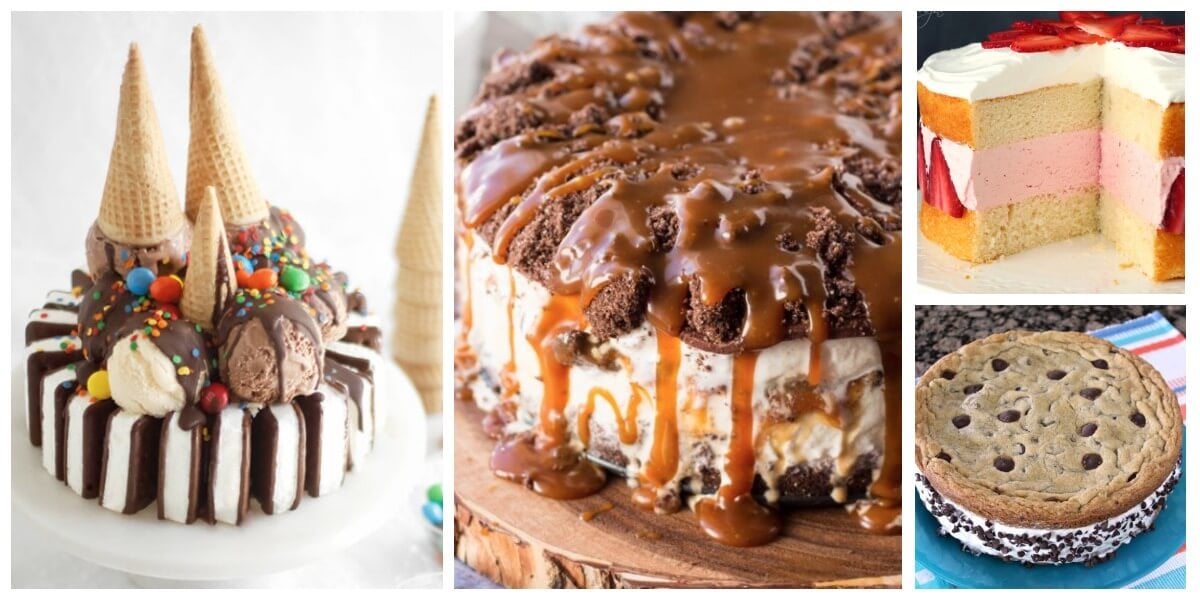 Easy Ice Cream Cake Recipes
Summer usually means ice cream deals season.  Use some of that ice cream you may have stashed in your freezer to put together these delicious ice cream cakes.  It doesn't even have to be warm outside!  These are also great for birthdays or any occasion really!
For best results use gel paste food coloring.
I love the delicate accent of the neapolitan sprinkles on top.
You won't believe how using sweetened condensed milk makes it simple to make homemade ice cream.
This recipe uses chocolate graham crackers and it looks utterly delicious!
The use of Fruity Pebble cereal makes this so easy to make and add tons of color.
This showstopper only "looks" sophisticated. It is actually easy to make.
This one also uses ice cream bars as an ingredient but the oreo cookies and caramel make it a winner.
Perfect use for those in-season strawberries.
Change the gel paste food coloring you use and this could easily be an any occasion cake.
Brownie and cake is already a classic combo. Made into a cake in this recipe.
Why hand out single ice cream bars when you could be sharing a HUGE one?
You will have a hard time keeping from your guests how easy it was to make this fancy looking cake.
You will need a springform pan to make this came.
Had to share this one because pistachio ice cream is my favorite!
This sounds like an oxymoron but it works and it looks delicious!
This one is made with pecan shortbread cookies and pecan ice cream, double yum!
For when you want to hand out individualized cakes not slice into a big one.
You will need to get this loaf pan to make this amazing cake.
---
Trending On Living Rich with Coupons: