Caramel Corn
This is a simple treat to make.  Use a bag of plain microwave popcorn, mix in some nuts then make a caramel sauce to drizzle on top of the mix.  Bake at a very low heat, let it cool and enjoy.
You can use any type of nuts… peanuts, walnuts, pecans or you could leave them out, although I have not made it that way myself.
Caramel Corn
Ingredients:
(1) 3 or 3 1/2 oz bag plain microwavable popcorn, popped
1 cup nuts
3/4 cup brown sugar
1 stick butter
1/2 cup corn syrup
1/4 teaspoon salt
Directions:
1. Preheat oven to 200°. Spray a 9 x 13″ baking dish with cooking spray. Combine popcorn and nuts in baking pan.
2. In saucepan combine brown sugar, butter, corn syrup and salt. Heat over medium heat until mixture is melted and smooth; stirring constantly (about 3 to 4 minutes).
3. Pour sauce over the popcorn and nuts, mix well.
4. Bake one hour, stirring and flipping the popcorn mixture every 15 minutes. Let cool slightly, then transfer to another bowl.  Let cool completely before serving.
Makes 6 cups
Enjoy!!
Printable Recipe:
---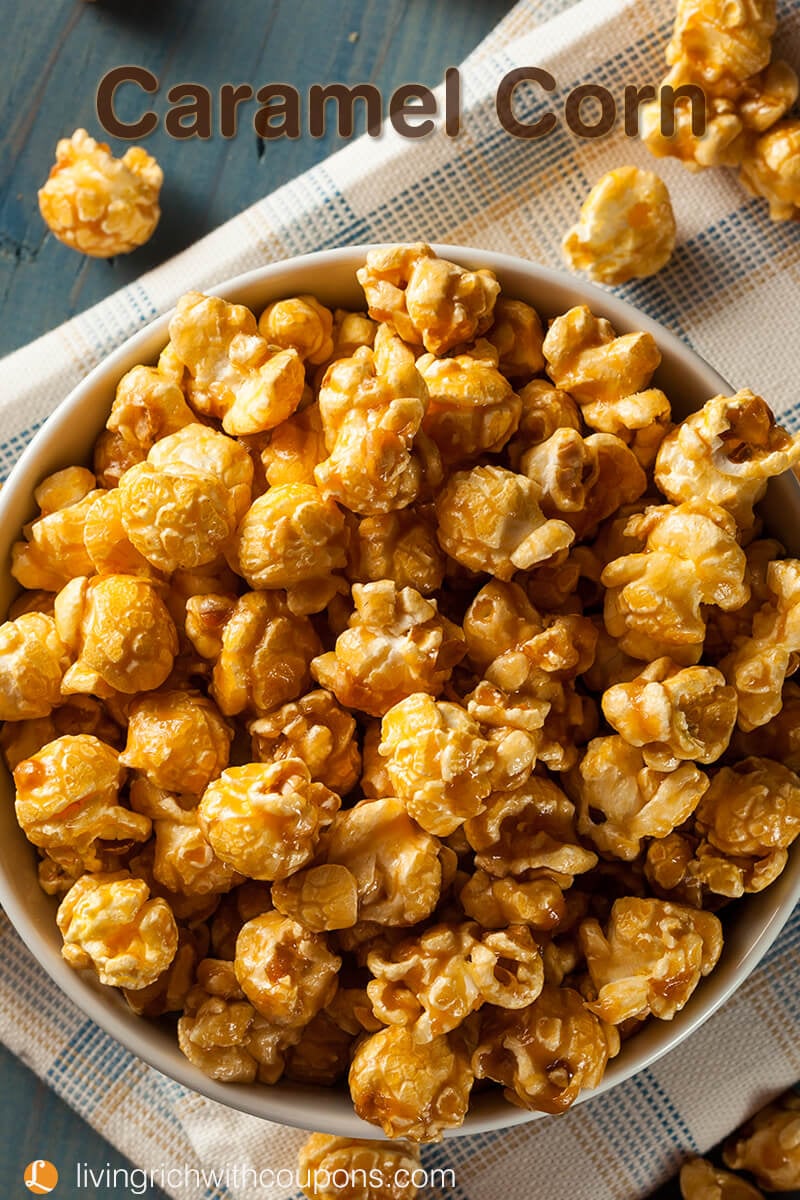 Save
Save