Stream Paramount+ for a SUPER Black Friday Offer !
Stream for $1.99/Month for 3 Months of Paramount+ – amazing way to try it out. Valid through 12/3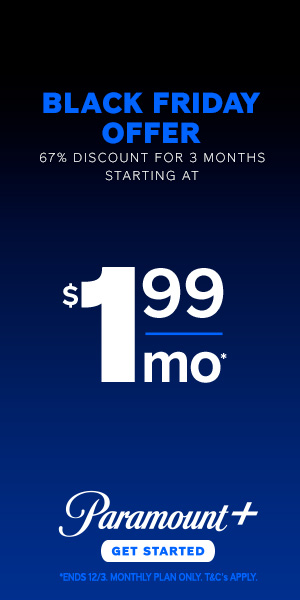 This Hot Offerl will help you see if the content is worth it for you to pay for! W
Maybe if you're considering Cutting the cable this offer is is worth it for you!


Check out how Megan Watches Live TV without Cable Here!
---
For Even More Awesome Online Deals