How to Use Coupons at Walmart
---
Walmart has a great coupon policy that allows overage on your coupon.  So, if a coupon is for $1/1 and the item is sold for $0.50 at Walmart, you would get a $0.50 overage.  You can receive it as cash back or to be used for the rest of the items in your cart.
Walmart Price Match Guarantee
---
Buy one, get one free ads with a specified price

Example: Buy one for $2.49, get one free (BOGO)

Competitors' ads that feature a specific item for a specified price
Preferred shopping card prices for specific items that are in a printed ad
For fresh produce and meat items when the price is offered in the same unit type (lb. for lb.; each for each)
*The following are guidelines and limitations:
We will match any local competitor's advertised price.
We do not require customers to have the ad with them to honor a competitor's ad.
Items purchased must be identical to the ad (size, quantity, brand, flavor, color, etc.)
We do not match the price in the following types of competitor ads:
Items that require a separate purchase to get the ad price

example: "Buy [item A] to get [item B] for $C"

Items with no actual price that require a purchase to get free product

example: "Buy both [items A & B] to get [item C] for free"

Items that require a purchase to get a competitors' gift card

example: "Buy [item A] to get a $B gift card

Buy one, get one free (BOGO) ads with no actual price given
Going out of business or closeout prices
Percentage off

example: "All mascara, 40% off"

Competitors' private label price promotions
We do not honor:
Ads when the actual price for items cannot be determined
Internet pricing
Misprinted ad prices of other retailers
"Going out of business" sales or "closeout" prices
Walmart Accepts Some Competitor Coupons
---
Beside the price match guarantee, Walmart will also accept some competitor coupons.  The competitor coupon must first be a local competitor.  The competitor coupon will only be accepted for a specific priced item similar to one above.  They will not accept a competitor coupon for cents off or a percentage off.   Walmart will also accept a competitor Buy One Get One Free coupon as long has there is a price listed.
You can not stack a manufacturer coupon with the competitor store coupon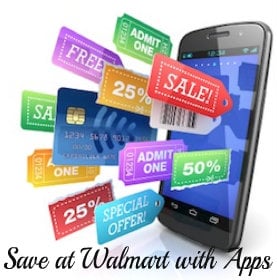 eCoupons available at Walmart:
---
Ibotta eCoupons – Ibotta is an app for your smartphone. You earn money by taking a quick poll, watch a short video or even just looking at a recipe. Each action will earn you more money once you purchase that item. Purchase the product as you normally would. Using coupons will not have any effect on your ibotta offers. If you like, you can even scan the products barcode through the Ibotta app to be sure you are purchasing the correct product. Once you have made your purchase, you simply take a photo of your receipt through the app. The amount of the coupon will be deposited into your Ibotta account.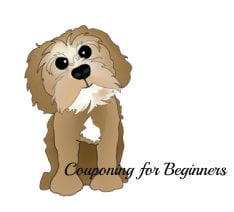 New to Couponing?
---
Make sure to check out the LRWC Beginners Section