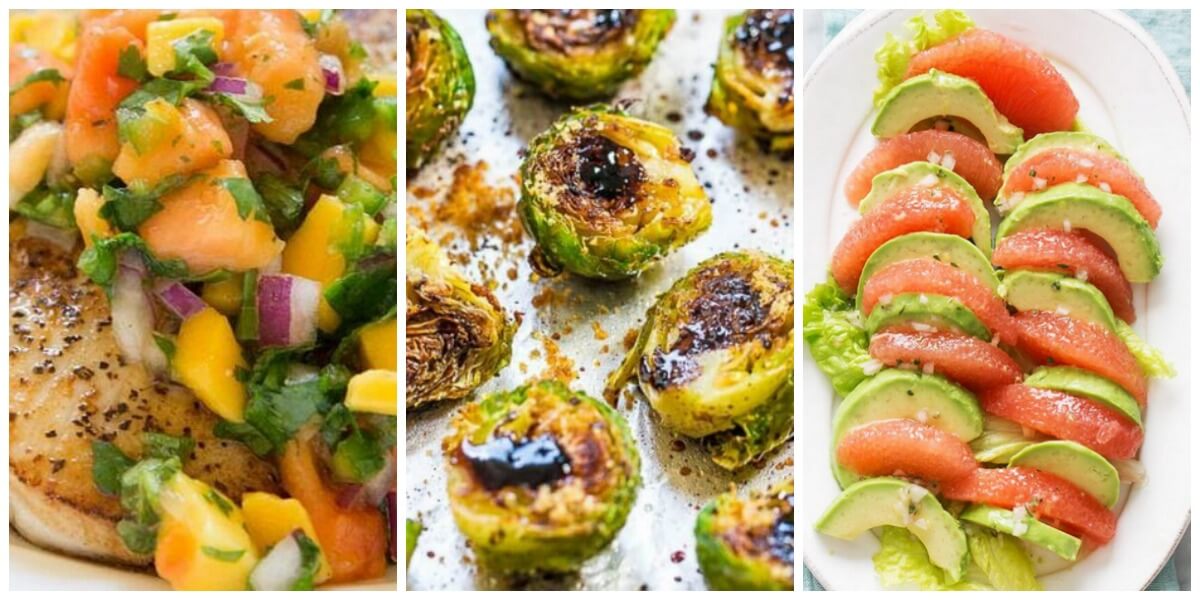 What to Cook in January

January is a great month to cook with Lemons, Cabbage, Broccoli and much more.  Here is a full list of Produce in Season for January:
Cabbage
Leeks
Broccoli
Cauliflower
Brussels Sprouts
Celery
Avocado
Kiwi
Oranges
Grapefruit
Tangerines
Tangelos
Lemons
Papayas
During the month of January you will also find sales on soup, eggs, chips and more!
1. Cauliflower Fried Rice

This is popular right now AND a lot less carbs! Get the recipe here!

2. Balsamic Roasted Brussels Sprouts
If you haven't tried them you're missing out. Try these with this recipe.

3. Grilled Salmon with Avocado Salsa
I admit it. I LOVE avocado. Check this recipe out!
4. Broiled Grapefruit with Honey & Brown Sugar
Different, but sounds interesting and delicious! Try it out!
5. Grapefruit Avocado Salad

I've never seen a recipe like this one! Get it here!
6. Kielbasa and Cabbage Skillet

My mouth is watering. Get the recipe.
7. Potato Leek Soup
Stay warm with this soup this January! Get the recipe.
8. Leeks Braised with Wine and Garlic

Mmm I can taste this side dish now! Get the recipe.
9. Candied Orange Peel

SO different! Get the recipe.

10. Skinny Chicken Avocado Salad Sandwich

Perfect lunch!  Get the recipe.

11. Pan Seared Mahi Mahi with Mango Papaya Salsa


Fish lovers! Get the recipe.

12. Kiwi Lime Tarts
These are sweet! 😉  Get the recipe.
13. Hearty Brussels Sprouts Soup

Yum! I'm trying this one out! Get the recipe.
14. Skinny Lemon Honey Chicken

Dinner is served! Get the recipe.
15. Lemon Poppy Seed Panackes
Breakfast time! Get the recipe.
16. Skinny Broccoli Salad

So so yummy! Get the recipe.

17. Lemon Muddy Buddies

How fun are these?! Get the recipe.

18.Garlic Parmesan Roasted Broccoli

So easy and so good.  Get the recipe.

19. Egg Roll Bowl

Egg Roll in a bowl! Get the recipe!

20. Twice Baked Cauliflower

Yummy! Get the recipe!
Guide to Grocery Sale Cycles – Getting the Best Prices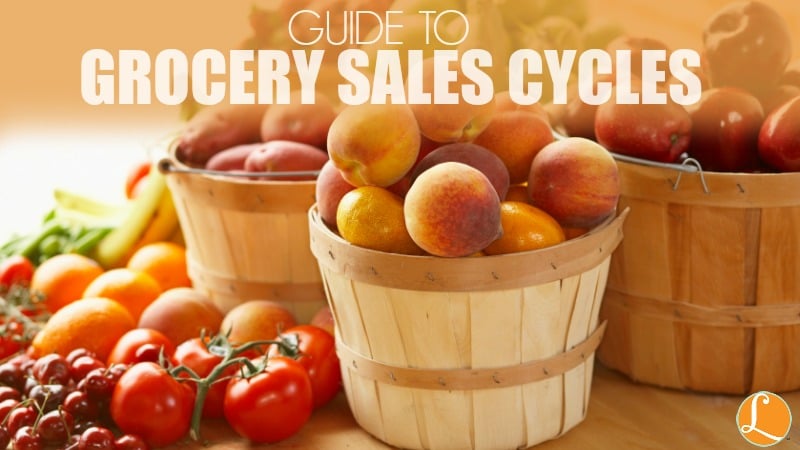 Knowing when products will be at their lowest prices and combining them with coupons allows you to stock up until the next great sale rolls around.
Here is a list of what's on sale for each month of the year.
Table of Content: