Who doesn't love pizza? Make your own at home – everything from thin crust, veggie pizza to pepperoni pizzas!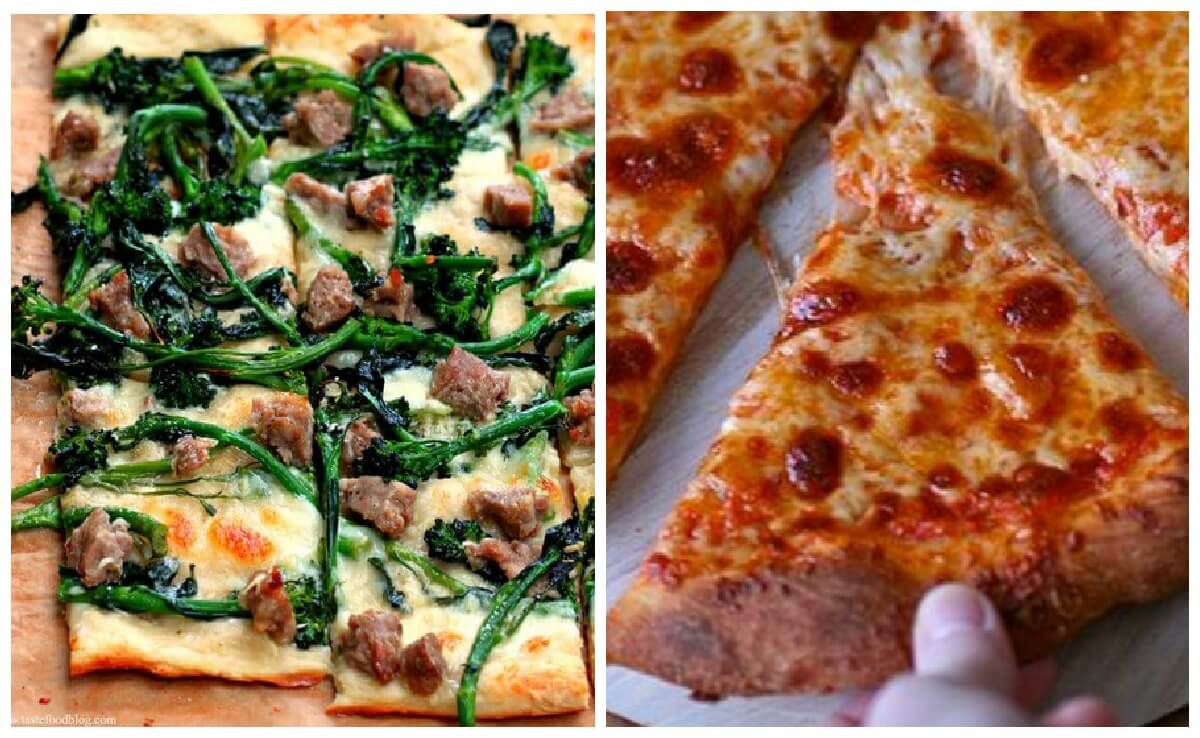 Homemade Pizza Recipes –
Who doesn't love a slice of pizza! Check out these awesome recipes we've got for ya!
1. Thin Crust Pizza
Thin Crust is the way to go! Simple sometimes is better! Recipe here!
 2. Tomato Basil Pizza

This looks like perfection on a pie. Check it out!
3. Prosciutto and Arugula Pizza

This is a must try! Get the details!
4. Spinach Artichoke Alfredo Pizza

You'll be starting your own pizzeria! Get this yummy recipe!
5.  Broccoli Raab and Sausage Pizza
Just for the Broccoli Raab Fans! Check it out!
6. BBQ Chicken and Bacon Pizza
Does someone in your life LOVE BBQ? Make them this!
7. Sweet Pepper, Salami, Basil Pizza
Classic and delicious! Check it out!
8. Prosciutto Mozzarella Pizza
Easy Peasy and Delicious! Take a look at this Recipe
9. Quinoa Pizza Crust
 Try being a little healthy while eating pizza! Check it out!
10. Butternut Squash and Crispy Sage Pizza
Oh this looks so delicious. Make this here!

More Recipes on LRWC: