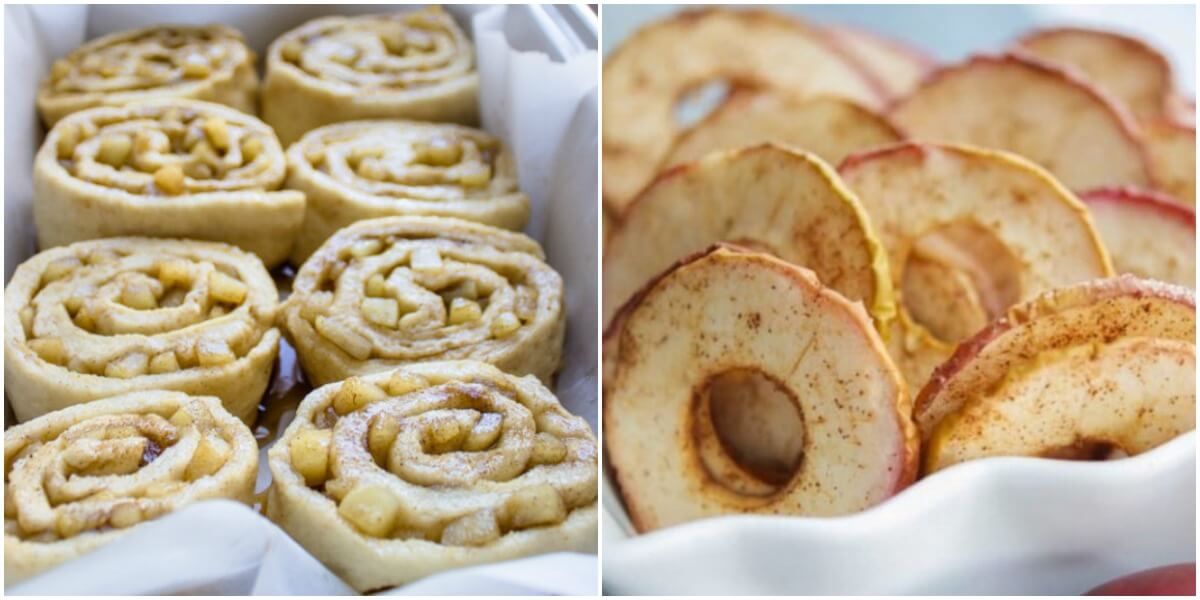 Apple Recipes
It's time for apple picking!  It's easy to get carried away and before you know it you have more apples than you know what to do with.  No worries then, because here is a list of recipes to put those fresh yummy apples to great use.
This is the perfect marriage between a cinnamon roll and apple pie, can it get more delicious? I think not!
These muffins are topped with a crunchy brown suger topping, but also moist in the inside.
Use those apples to put together this easy skillet dinner.
Another easy dinner solution using your ever trusty slow cooker.
Put down those fruit roll ups! You won't look back at them once you try this apple leather.
My kids gobbled these up super fast, highly recommended!
These look absolutely scrumptious!
I am in love with these apple donuts! They are easy to make and look to die for.
Skip the trip to Starbucks, you can make this at home very easily.
An autumnal modification to the usually summer fruity sangria.
Trending On Living Rich with Coupons: