Certain items just seem impossible to fold – like sheets, towels, jeans. I always thought there had to be an easier way – and there is!

12 Folding Tutorials
I'll admit, I have never taken the time to learn how to fold items properly especially How to Fold a Fitted Sheet.  My closet and drawers start to bulge from not using the space to it's fullest potential.
Case in point, I spent a few hours recently refolding my sons many tshirts.  He has 4 drawers filled with tshirts he doesn't want to part with.  By using the folding technique below I was able to get the same amount of tshirts into just 2 drawers.
So, without further ado, here are 12 Folding Tutorials to keep you organized.
1. How to Fold a Fitted Sheet
2. How to Fold Your T-Shirts to Save Space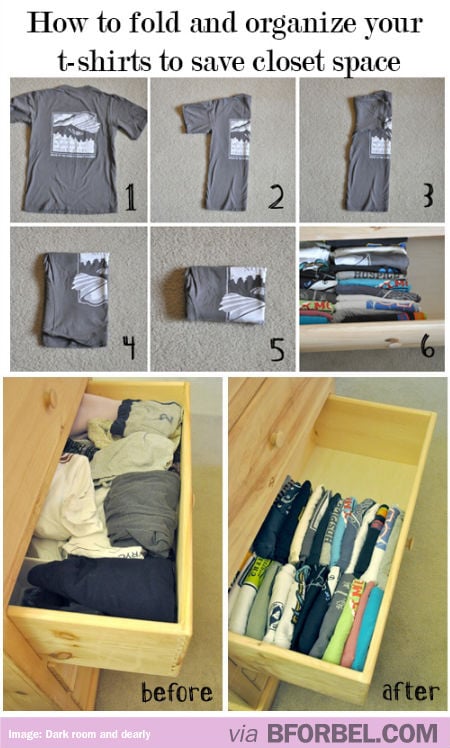 3. How to Fold A Chip Bag So It Stays Closed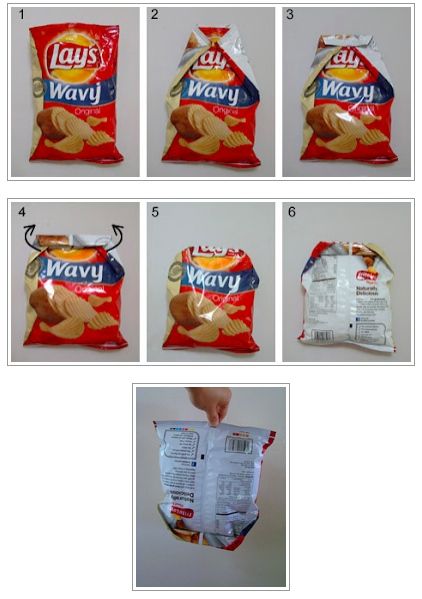 4. How to Fold A Towel Into An Elephant
5.  How to Fold a Napkin Into A Christmas Tree
6. How to Fold a Sweater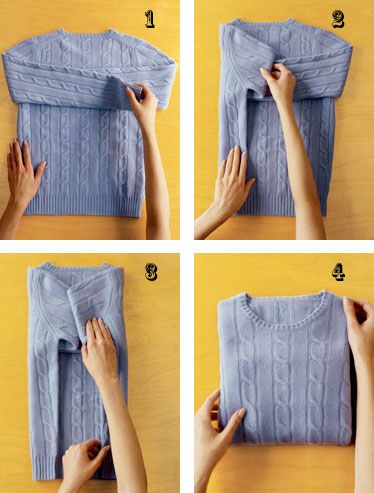 7. How to Fold a Flag Into a Triangle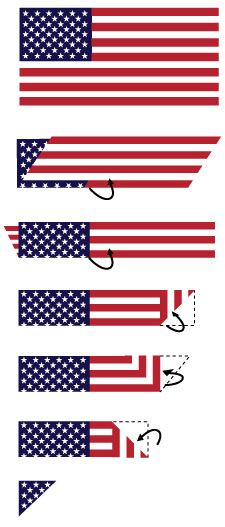 8. How to Fold a Triple Pocket Napkin
9. How to Fold a Towel Into a Roll
10. How to Fold a Reusable Shopping Bag
11. How to Fold Socks
12. How to Fold Towels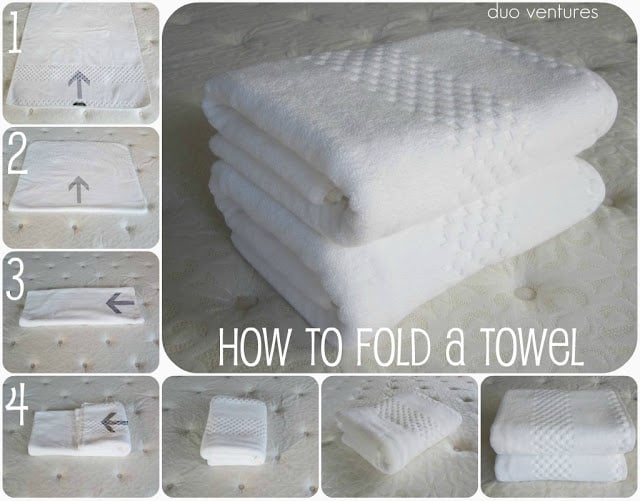 ---
Check out these DIY on LRWC: