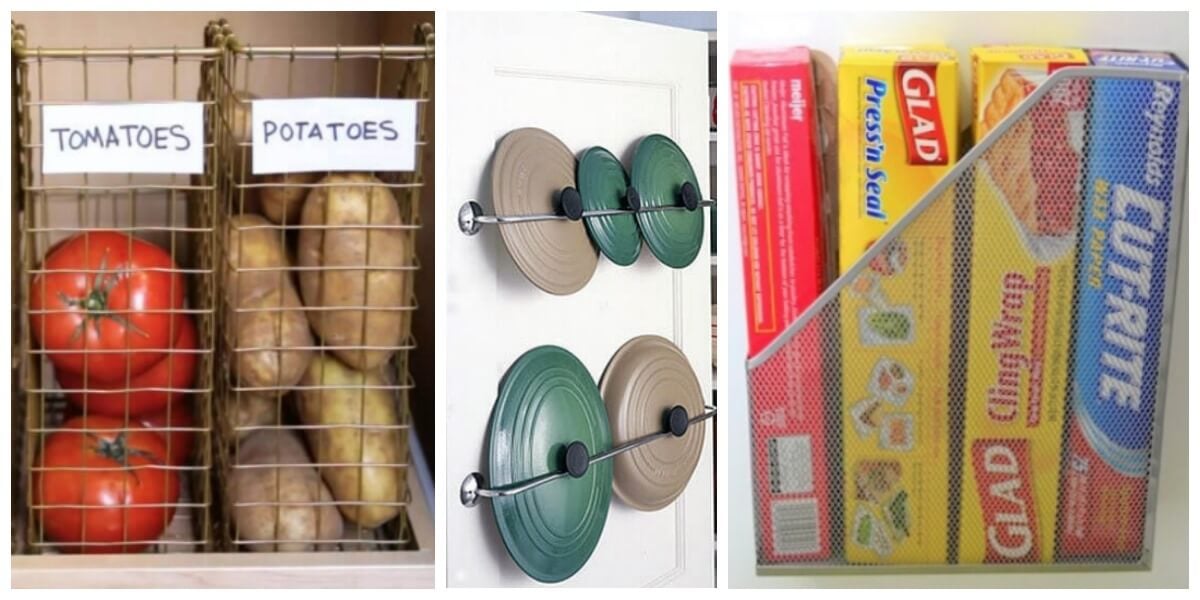 Kitchen Organization Ideas –
Is clutter taking over your kitchen? It doesn't have to be that way!  Check out this simple ideas you can put to great use to bring back some order into your kitchen, you might want to try this.
This is a great way to use the back of a cabinet door. Consider baking sheets for this too.
I have found these plastic containers at my local dollar store. They are perfect size for packet storage. You can also check out online sites and learn more about cabinets and kitchen stuff, you might want to get in touch with Gamma Cabinetry official.

You can use magazine holders to tame your canned goods stockpile.
Absolutely love this idea for repurposing a rake for utensil organization.
Command hooks to store your mixer attachments. These can take a lot of space in a drawer.
A simple towel bar is all you need to store those pot lids smartly.
Get those out of the bulky box they come in and place them on a bar for smarter storage.
Another great way to put magazine racks to use.
If you have a walk-in pantry, put the back of the door to good use with a shoe organizer.
Book bins are a great way to reign in those food storage lids and containers.
Another use for magazine holders. I come across these very often at second hand stores like Goodwill or Salvation Army.
Clear some counter space by replacing that bulky butcher knife block with this magnetic knife strip.
---
More Lifesaving Ideas You'll Love: