Avocado may seem like a simple and boring meal or snack to enjoy.  But there are so many ways to enjoy this food once you realize it can be perfect base to enjoy a myriad of flavors.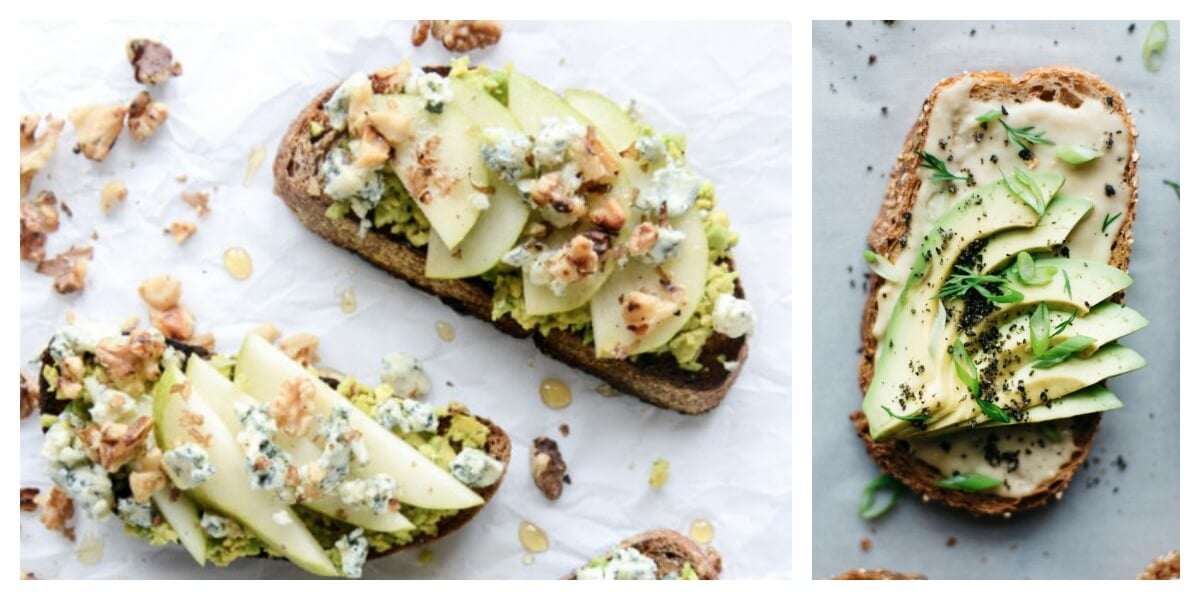 We came up with a collection of 8 savory & sweet avocado toast recipes that will for sure be one of your favorites!
I have always loved the mix of pear and Gorgonzola cheese, yum!
If it has bacon you know it's good!
This one is topped with scrambled eggs and salsa.
Sprinkle it with some fresh Mexican cheese or Feta and you got yourself a delicious meal.
Personally, I would also sprinkle this one with some Feta Cheese or a yummy Greek yogurt sauce.
I love how something as simple as roasting tomatoes can elevate their flavor.
This looks super tasty, will be trying this one asap.
Enjoy grilled corn with a "healthified" Mexican twist.
Absolutely love Caprese salad! Don't know why I never thought of topping Avo toast with it.
This vegan alternative sounds and look super fancy.
This is how I usually eat my toast on Dave's Killer bread for the added protein.
Just grilled shrimp would also be delicious.
The cottage cheese adds protein to this nutritional breakfast option.
Keep the leftover spiced chickpeas for a delicious snack.
The pomegranate adds freshness to this recipe.
Another vegan and stunningly beautiful alternative.
If you love salty-sweet you will enjoy this recipe.
Add a tropical twist to your avocado toast by topping it with a delicious mango salsa.
Serve as is or topped with an egg.
Sauteed mushrooms add an extra bit of protein to this savory vegan toast.
---
Trending On Living Rich with Coupons: