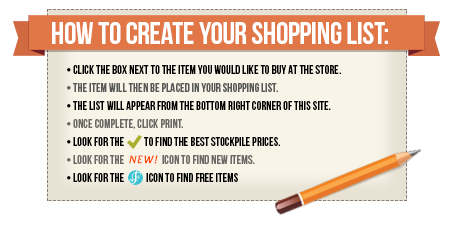 View the latest hot Rite Aid Deals here
View Comments for this post
Rite Aid Coupon Match Ups Week of 12/7:
You can Coupon Like a Pro at Rite Aid by rolling your +UP Rewards to keep your out of pocket as low as possible.  Rite Aid is a great place to stock up on all kinds of products from health and beauty aids to groceries.
Note: You cannot roll your +Up rewards into another transaction on the same day. You must wait until after 6 am the next day.
Be sure to check out the How to Build Your Stockpile at the Drugstores page to see all the Best Deals at all the drugstores this week.  The post is updated every Monday with the newest deals for the week.
Rite Aid Rolling Deal Ideas Week of 12/7:
Rite Aid Monthly Deals
These are the monthly UP Reward deals going on this month at Rite Aid. The limits shown (if any) are done per month, not per week. You can see your progress of the offers by checking the bottom of your receipt.