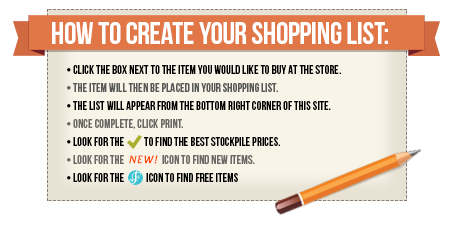 View the latest hot Walgreens Deals here
View Comments for this post
Walgreens Coupon Match Ups Week of 3/15:
---

You can Coupon Like a Pro at the Walgreens by rolling your Register Rewards & Balance Rewards Points to keep your out of pocket as low as possible.  Walgreens is a great place to stock up on all kinds of products from health and beauty aids to groceries. Be sure to check out the How to Build Your Stockpile at the Drugstores page to see all the Best Deals at all the drugstores this week.  The post is updated every Monday with the newest deals for the week.
Walgreens Rolling Deal Ideas Week of 3/15:
Walgreens Monthly Deals
These are the monthly deals going on this month at Walgreens. We depend on readers like you to keep the Catalina Offers. If you receive a Catalina Printout or you see a shelf tag at your store, please submit the info using the form below: