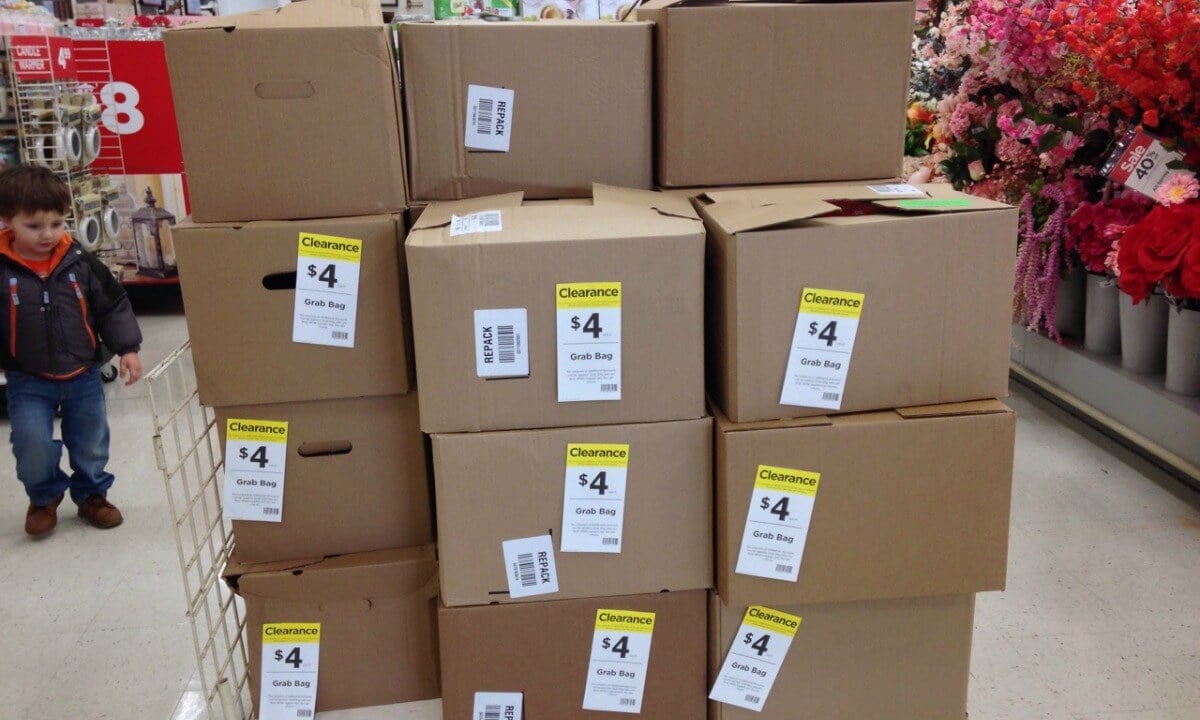 Michael's $4 Grab Bag Event!
Oh, one of my favorite times of the year. The Michael's $4 Grab Bag Event. (I have heard some areas upped the price to $5).
If you are not familiar with the event, it's when Michael's fills bags and/or boxes with various holiday or seasonal items and puts a single price of $4 on them. You don't always know what you will be getting but, in almost all the cases, you are getting a lot more then you are paying for. And, it's kinda of fun to be surprised!
These grab bag events usually happen at the very end of a season or holiday. Usually you'll see seasonal or holiday sales hit 90%. Once that happens, shortly after, you'll find these boxes. This is when they do one last ditch effort to get rid of the merchandise.
We'd love to see what you scored in your box so share a picture of your goodies in the comments below.
Right now (August 2020) there is a grab bag out there that apparently has all yarn in it! You could go grab a box and see if yours does too! Let us know!
---
For Even More Awesome Deals