Savings Tools You'll Love
Arm & Hammer Coupons
There are 3 new Arm & Hammer Coupons available to print. Here are the coupons that you can find: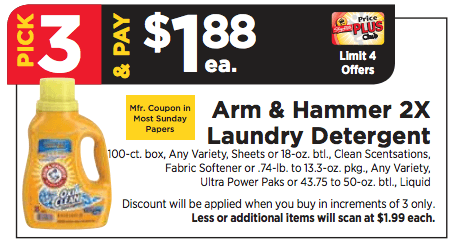 Through 10/13, ShopRite has the Arm & Hammer Laundry Detergent, Power Paks & Scent Booster on sale for $1.88, you must buy 3 in order to get this price, and we have matching eCoupons making all 3 of these FREE + $0.36 money maker after stacked offers!
Check out some more great deals you can score with this new coupon as well!
Here are your deals
This List Has Expired
Rite Aid Match {THROUGH 10/13}
Walgreens {THROUGH 10/13}
Stop & Shop, Giant, Martin {through 10/11}
BJS WHOLESALE {THROUGH 10/17}
---
More Coupons You'll Love: