Stop & Shop New Store
Are you ready for a change? Stop & Shop is giving us a big one over the next few years!
Stop & Shop has a rolled out a whole new look to 21 Hartford, CT stores, including a new format to the store, new logo, new in-store experiences and more. The more modernized floor format and logo is reflecting their urge to have a more customer-centric approach to their stores! They want to please all of you!
Stop & Shop President, Mark McGowan has said: "We recognize that our customer is changing, and we're evolving our entire shopping experience to better serve them. They're focused on getting back to their lives, juggling many responsibilities and we want to make grocery shopping even easier and faster for them. Hartford is the firs t step in our journey towards repositioning our brand for future success and in helping our communities enjoy better food and better lives."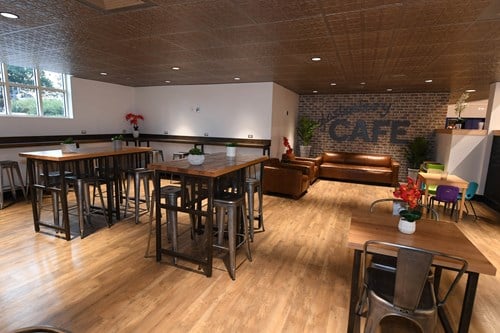 This 70 million dollar capital investment will fund these updates which will include:
In-Store Smoker – choose from meats like brisket, pulled pork & baby back ribs
Larger Produce Section with Local Produce – new layout will feature more space for produce
Poke Bowl & Taqueria Stations – healthy meals on the go
Curbside Pick Up – pull up to pick up your peapod order (soon to be assembled by a miniature robotic warehouse thanks to partnership with Takeoff Technologies)
Community Tables – in store cafes will have huge reclaimed wood tables and digital community boards
In-Store Experiences – Create your own olive oil and vinegar blends using a DIY machine. Kombucha Fountains and a craft beer kiosk!
Friction-less checkout – SCAN IT mobile app! no checkout line required!
Lower Price – They want to lower their prices so this investment will aid in that (this includes their brand Nature's Promise)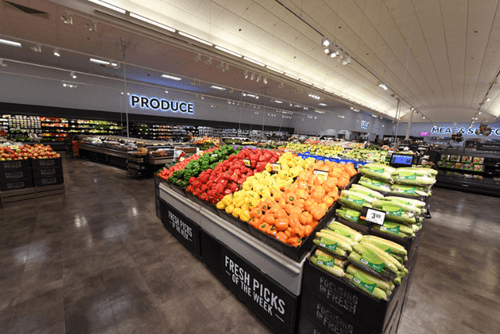 If you are from the Hartford, CT area you have seen your Stop & Shop change already! The ribbon cutting event took place today 10/5 and celebrations will continue throughout the month. Look out for tons of fall themed celbrations!
Wondering why they choose Hartford to roll out some new stores? The first Stop & Shop opened in 1940 in Hartford and now the area employs over 3,000 people! This remodel will hopefully increase this number by 7%! Go Stop & Shop!
Keep an eye out over the next several years for over 400 stores to roll out the same new store model!