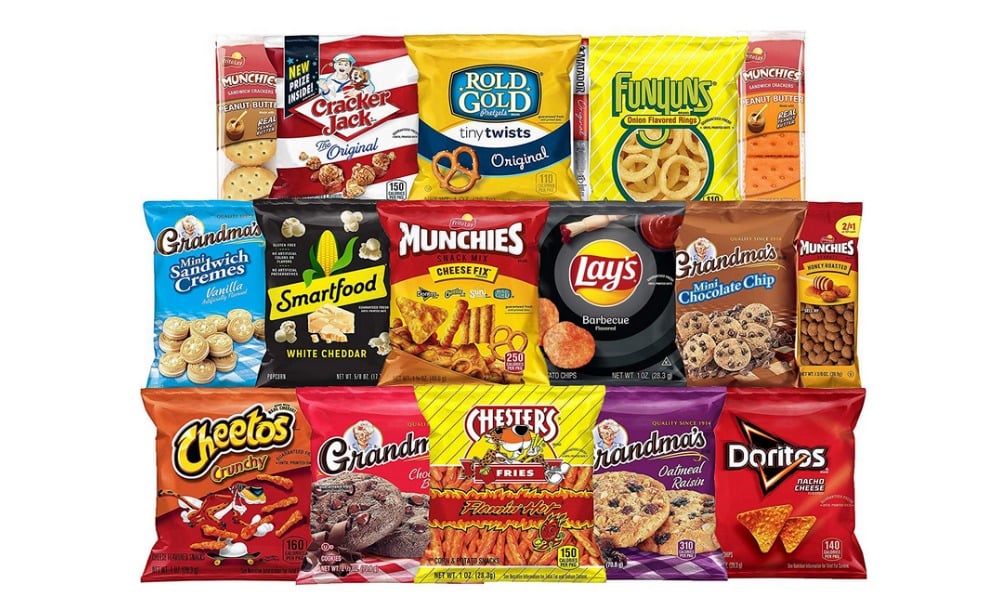 Super Snack Deal available at Amazon. Don't run out of snacks!
Pick up Frito-Lay Ultimate Snack Care Package, Chips, Cookies, Crackers & More, 40 Count
Check out with subscribe and save for the best deal!
These are expected to be in stock 4/5*
*Please note: We will list any extended delivery times in the post however, please note, these times can change at any time.
Includes:
40 count of Your favorite Frito Lay snacks Perfect for any snacking occasion and great as a care Package for a loved one

Delight the taste buds of friends, family and co workers with 40 of their favorite Frito lay snacks

The Ultimate snack care Package provides a variety of salty and Sweet flavors, cookies, crackers, chips, popcorn, nuts and pretzels

Conveniently wrapped in individual servings so that you can eat it on the go or Share with friends and family

Perfect as a care Package for college bound students, military personnel, Kids away at camp, office co workers and much more

---
For Even More Awesome Online Deals