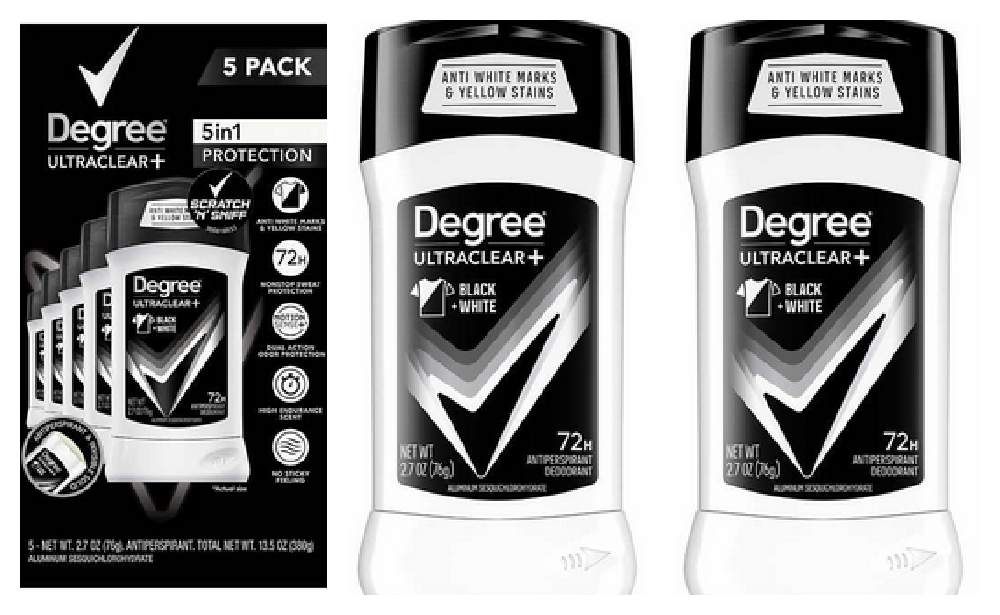 Costco has a great deal on Degree Men UltraClear+ Deodorant Black & White 2.7 oz 5 count!
After the monthly coupon that ends on 7/24/22 it is priced at $10.49. We also have a ShopKick you can use worth 2,200 kicks ($8.80).
Note: To get the dollar amount multiple the # of Kicks by 0.004.
That makes 5 Degree Men UltraClear+ Deodorants just $0.34 each or $1.68 for them all!
Here is your deal at Costco

---
More Costco Deals You'll Love: