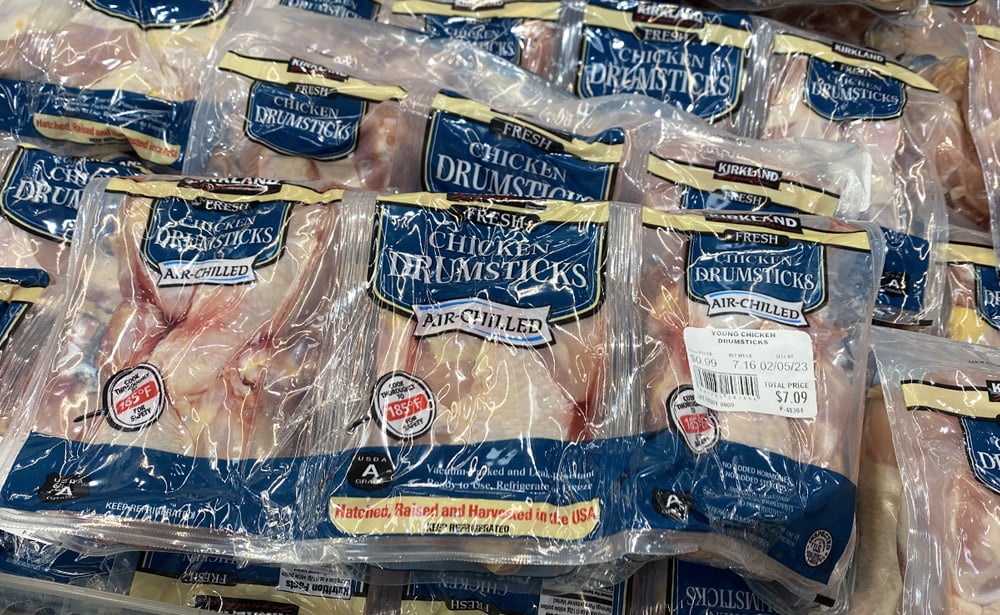 Check your local Costco for this super deal on Kirkland Fresh Chicken Drumsticks.  This deal goes on until 2/6.
The regular price for Kirkland Fresh Chicken Drumsticks is $0.99 lb., which is a good deal within itself.  But there is also a $2.00 off per package deal going on now.  I bought a package of the drumsticks which weighs 7.16 lbs.  The price before the instant savings was $7.09.  Minus the $2.00, I paid $5.09 for a little over 7 pounds of chicken drumsticks.  So it ended up working out to $0.71 per pound!
Check out how Costco's price compares to other stores:
ShopRite
Bowl & Basket Fresh Chicken Drumsticks Jumbo Pack – $1.29 lb.


Walmart
Great Value Chicken Drumsticks, 4 lb (Frozen) – $5.24 – $1.31 lb.
Costco is definitely the best price!
Here is your deal at Costco

---
More Costco Deals You'll Love: