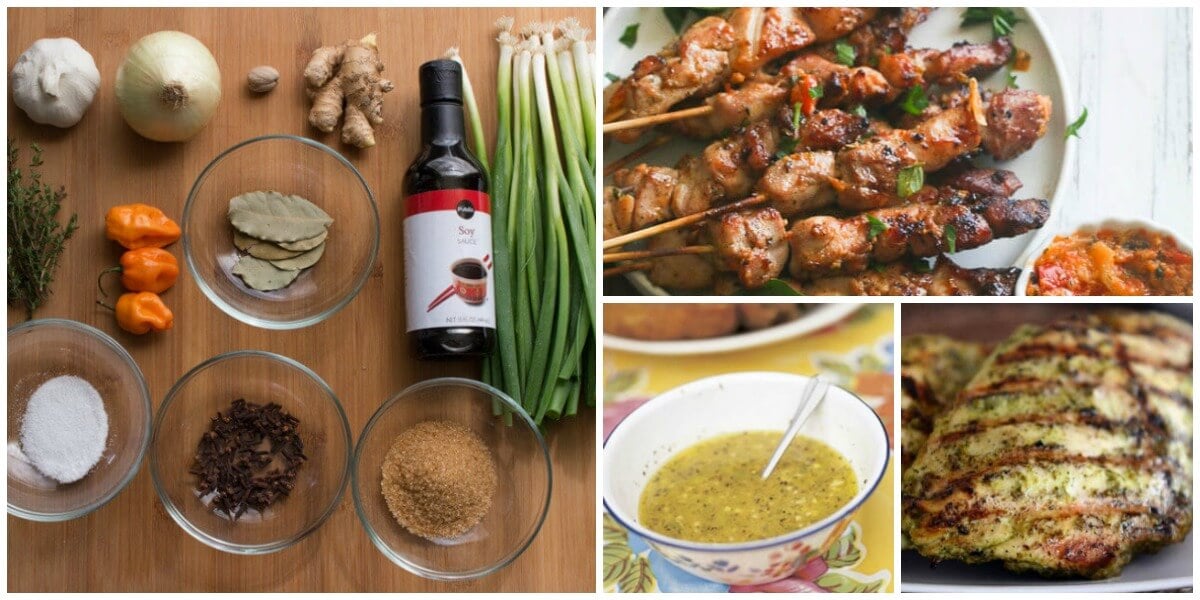 Trending On Living Rich with Coupons:
Marinade Recipes You Can Freeze
I love grilling season! Grilling is a fast way to get dinner on the table.  But it doesn't always have to be the same!  Here are 20 marinade recipes you can use to bring a variety flavors to your table.  To save time and money, I buy bulk meat and then freeze in packages with the marinade.  During the week I pull out the marinated packages, defrost and grill.
Get a taste of Vietnamese cuisine with this marinade, perfect for chicken!.
Serve with warm corn tortillas and pico de gallo. But don't dare call them tacos!
This same marinade recipe can be used for a yummy salad dressing.
Great for pork, shrimp or chicken.
Very flavorful recipe from the queen of yummy Ina Garten.
A classic brought to you all the way from Upstate New York.
Very versatile marinade good for chicken, pork, steak or lamb.
Hot chili sauce mixed with the sweetness of orange juice, yummy! This would work with chicken and shrimp.
I absolutely love Jerk Marinade.
Premium steakhouse flavor at a fraction of the cost.
Don't worry, you only need 1/2 cup of wine to put this marinade together.
A classic for steaks.
Use your favorite ale to marinade pork, steak or chicken.
If you feel strongly about the red color in your tandoori, consider adding some paprika to the spice mix, or even some achiote.
I get my favorite store-bought pesto at Costco.
Some serious flavors for yummy grilled meat.
Sun-dried tomatoes and basil leaves are among the ingredients that make this tasty marinade.
For when you are in the mood with something with HEAT!
I have used regular pears for this marinade and it still comes out delicious!
A great mix of spicy hot for the sriracha fans.
---
More Lifesaving Ideas You'll Love: