Over the years we have posted many different articles on how to save money on groceries.  Saving does not just involve using coupons but rather becomes a lifestyle change for you and your entire family. When I first started couponing back in 2009, the whole concept of shopping for the best prices, stacking coupons with sales and stocking up, took me far beyond just saving money  on groceries, it changed how I purchased everything I needed and wanted in life.
How to Save Money on Groceries
Here are 10 ways that you save money at the grocery store including how to get the family involved and some unique tips to help you save.
1. Ways to Save on Meat & Produce
Sometimes we get stuck in our ways and don't think about other creative ways we can save money on groceries. Very often I hear, there are no coupons for produce or meat or gluten free products. Truth be told, there are far less coupons for those items but that doesn't mean you can't save.
Here are a few different ways to save on Meat & Produce:
First find out if your grocery store provides manager special coupons or sales on meat, produce and even from the bakery. Many times these are items that are reaching their sell by date and the store needs to drop the price to get it sold quickly. It's a great opportunity to save on these products. Once you get them home, you can cook or eat them right away, before they go bad or just freeze them to use later.
Join a CSA to save money on locally grown organic produce. I tried it for the first time last year and love it. It cost me about $32 a week and for twelve weeks I had a full box of a variety of product. If you are not sure if there is one in your area, join your town's Facebook group (if they have one) and ask there. Or try going to Local Harvest to find one in your area.
Have you ever considered buying half a cow?  You can find places in your area that offer that option by asking  around or asking your butcher.  Even call some local cattle farms if you have them in the area.  Or try going to Eat Wild to find farms in your area. You can split it among family members or friends.
2. Small Changes Can Save You on Your Groceries
Just by making some small changes you can make the biggest impact on your savings. Here are just a few:
Change the Way You Shop. Don't shop by aisle but rather go in with a prepared list so you can avoid impulse buying.
Use Coupons on products when they are on sale.
Stock up on the items when they are at their lowest.
Use resources that already do all the leg work. For instance, here on Living Rich With Coupons, we've already matched up every coupon or rebate with every sale. Look for your store, look through the deals you want to take advantage of, clip your coupons, make your list and off you go to save a bundle.
3. Weigh Your Produce 
Everyone knows you can bag your own produce and weigh it in store but did you ever think to weigh a pre-packaged bag of produce? I bet you didn't.
Did you also know that some pre-packaged bags of produce may actually be under or over the stated weight on the bag? I bet you didn't know that either.
There are laws in place that require produce suppliers to be within a certain weight percentage so you aren't getting short changed but there is nothing that forbids them from going over. And there are many instances where a 5 pounds of potatoes could come in around 4.9 pounds but there are certainly other times when they can come in around 5.2 pounds. Why not get that little extra if you can?
A simple weighing of the bag could earn you some extra free produce!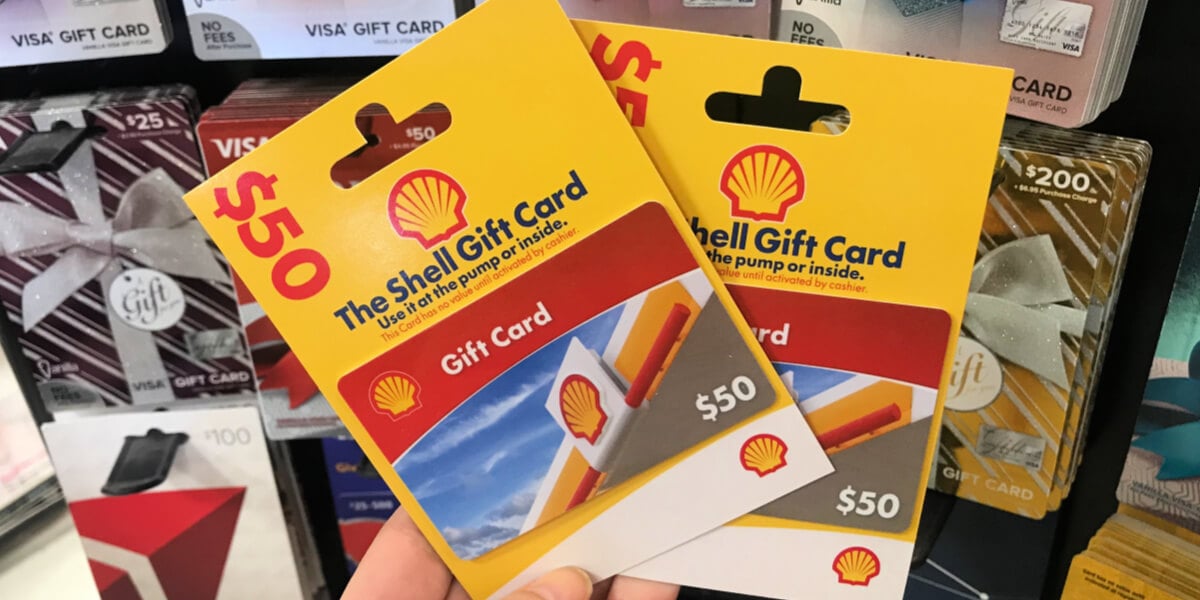 4. Buy Gift Cards to Earn Free Groceries
This is probably my favorite way to get free groceries. And it's so very simple to do.
Usually during specific times of the year like Christmas, Mother's Day, Father's Day, Back to School, etc, some stores will have Gift Card promotions. Promotions can be on specific gift cards or on a variety of gift cards. The offer is that you can earn dollars towards your next grocery purchase when you buy a certain dollar amount of gift cards. So for instance, the offer may be to buy $50 of select store or restaurant gift cards like Home Depot, Lowes, Applebees, etc and then you get a certificate or coupon that is good for $10 off any $10 grocery purchase.
If you already plan to spend money at the stores or restaurant that is included in the promotion then you might as well buy yourself those gift cards (with the money you already had budgeted to spend at that store/restaurant) at the grocery store and get your free $10 in groceries.
Some of the drugstores like CVS and Rite Aid will occasionally have the promotions as well. You will find these offers listed in the weekly ad. Of course, we highlight them in the store match ups as well.
5. Use Rainchecks for Even Bigger Savings
Rainchecks are a great way to take advantage of deals when the products are no longer in stock.  This is a great way to take advantage of the sale at a later date.  And, sometimes, you may even be able to score a better deal than the one that was originally available.
Here are a few things you should know about rainchecks:
Know your store's Raincheck policy – if you are unsure, ask at customer service.
Most stores will allow you to  use coupons with rainchecks but be sure to check with your store first.  Having a raincheck is no different than if you had been buying the product when it had been on sale originally.
Use the raincheck when it becomes part of a store promotion (i.e. catalina offer, CVS ECB deal etc). This way you get the better price and can take advantage of the store promotion.
6. Roll Your Store Promotions for the Lowest Out of Pocket
Keeping your out-of-pocket at its lowest is one of the best ways to save. You can do that by rolling your store promotions such as catalina offers (select grocery stores), ECB deals (CVS), Register Rewards (Walgreens) and more. We have an older post that really breaks down how our long time reader, Laura D, worked a deal for the lowest out of pocket. You can head over and see how she rolled her rewards. 
7. Don't Buy Certain Ideas at All
So many times we spend money for convenience. Hey, if you have the extra money in your budget then go for it. But, if you are trying to cut your grocery spending, this is a quick and easy way to do it. We list 10 items that, if you don't buy them, will help you reduce your grocery bill. I'll list some of them here for you:
Canned Beans – they are so much less expensive when you buy them in bulk or dried in a bag
Juice Boxes – There are so many cute containers the kids can use.
Pre-Cut Produce – This is a big one. The amount of money you pay per pound on already chopped up produce is crazy. It would be worth your while to invest in a great knife rather then pay the price of having the grocery store do it for you.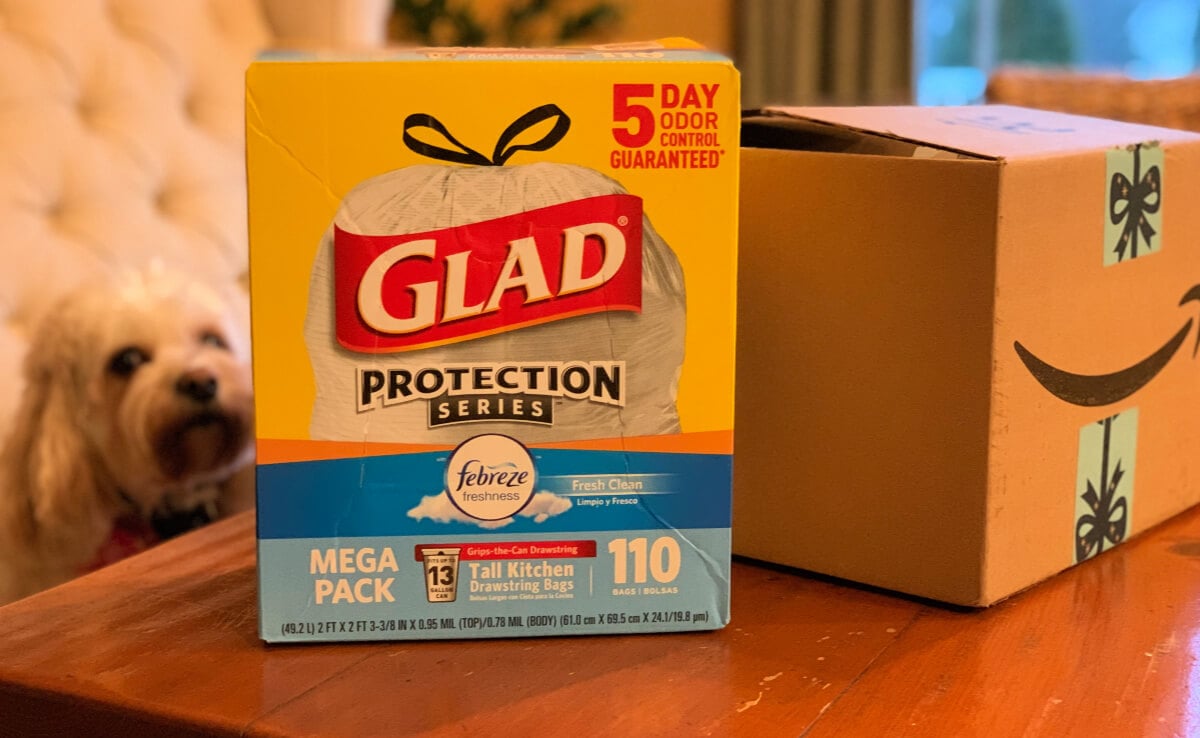 8. Stock Up with Online Deals
You don't have to just shop the grocery store to save money on your groceries. There are tons of online deals that are stock up prices.
Here are just a few we recently found (note the prices may not be valid any longer, these are only for examples):
We've also had a fantastic stock up price on toilet paper we've shared as well as many other deals. Be sure to keep an eye on our online deals so you can catch a good deal on something to stock up on.
9. Shop Your Pantry First
I talked a lot about this in my Meal Planning Ideas post. For many people, you do your shopping based around a recipe. But what if you reversed that and did your recipes around your pantry, refrigerated and freezer items. Shop the items you have first before you head to the store.
My meal planning may looks something like this:
Monday: Chicken from the freezer & use up sweet potatoes
Tuesday: Tacos – ground turkey from freezer (just need sour cream)
Wednesday: Crockpot meal (use the chicken & veggies from the freezer)
Thursday: Pasta & salad (need lettuce)
Friday: Chicken dish & use up leftover sour cream
Based my recipes and menu above, all I need to buy that week is sour cream and lettuce. If you were to select recipes you liked without any regard to what you already had, you will wind up buying much more than you need and not using up what you already have. This helps stop food waste as well.
10. Compare Prices at Your Local Stores
I talked a lot about this when I did my Zero to Stockpile Challenge last year. It's a great way to save money on your meat and produce items. And, the surprising thing is, you can probably find deals on those, more high end, stores you never though of shopping in.
My local Friday paper supplies me with about 6 different circulars for the major stores in my area including ShopRite, Acme, Foodtown, Best Market and Food Emporium. My go to store is ShopRite and Best Market. I rarely shop at Acme, Foodtown and Food Emporium but I always look at the front page of their weekly ad.
The front page is where you are going to find the biggest discounts on products, also know as loss leaders. Skimming this allows me to see if they have something I need to stock up on at a great price.
For instance, say I'm starting to need ground beef for my stockpile and Foodtown has it at just $1.99 per lb. I will certainly head there just for the ground beef and buy enough for my stockpile.
Also, don't pass over those higher end markets in your town or neighboring towns. I have an Italian market (high priced IMO) and another smaller market. Sometimes I get coupons for $5 off $50 for those stores and the first thing I do is see what's on sale that week. Chances are there is something I can stock up on and stack that $5 off $50 coupon. Win Win!
And there you have it. 10 different ideas on ways to save you money. I hope this inspires you to think a little bit outside the box and opens your eyes to some interesting and unusual ways to save.
Got any more tips? We'd love to hear them in the comments below.
Happy Savings!
---
Trending on LRWC: