You're here because you're interested in Food Subscription Boxes – but know there are so many to choose from! I narrowed it down to my favorites with a few deals, promo codes and details on each to help you choose! My personal favorite is Home Chef!
Meal Kit Subscriptions
-Price/serving starting at $9.95
-Deal – $90 off first few weeks!
Fresh per-portioned ingredients and easy to follow instructions! They also have the option for low or no prep meals as well as carb and calorie conscious options!
---
-Great Vegetarian option and tons of lifestyle options!
-Price/serving starting at $10.99
-Deal – $90 off plus 4 free gifts!
Ready in 15-40 minutes, pre-measured ingredients. Option to have food ready in 6 minutes too! Certified Organic handler! Mix and match from 18 weekly recipes!
---
-Don't need to chop, measure or have any dishes!
-Deal – $36 for 6 meals
A lot of gluten free, dairy free, low carb and vegetarian options! 15 minute meal kits make life easy from Gobble!
---
-Deal – Save $60 on first 4 orders – LAUNCH15
-Deliver Cooked Meals
30+ meals to choose from every week! They cook and delivery meals for you and you just heat them up! Ready to eat in 3 minutes! Skip or cancel any time!
---
– price/serving starting at $7.49
-65% off First Week
Great prices and no commitment! High quality ingredients straight from the farm!
---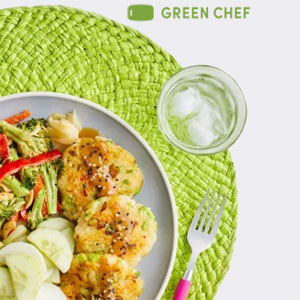 -Deal – $90 off first 4 boxes
Green Chef is all about living and eating green!
---
– $120 off first 5 boxes
Each week, 10 days before your deliver day, you'll receive an email with meal choices! They claim everything is fresher than the super market!
---
-$4.99/serving – affordable
Very affordable and can make in 30 minutes or less! Easy to cook at 6 steps or less!
---
-Deal $110 off your first 5 boxes
Blue Apron changes the way people cook by sending all the ingredients for inventive yet simple weeknight meals to our customers on a weekly basis. From pork buns to chicken tsukune ramen to farmer's egg and kale hash, people are getting back into the kitchen. Cancel at anytime
---
Food Subscriptions
-Delivery Box of meat you can choose! – Click here to view the deal happening right now!
100% grass-fed beef, free-range organic chicken, heritage-breed pork and wild-caught seafood
High-Quality Cuts of meat (that you get to choose)
Shipping is free and they deliver right to your door
Cancel at anytime!
---
Food ready in minutes! Built on Fruits and veggies – delivered to your door!
---
Shop these Hot Online Deals: