How to Use Coupons at Stop & Shop
Stop & Shop operates over 375 stores throughout 7 states including:  Massachusetts, Rhode Island, Connecticut, New Hampshire, New York, and New Jersey.

1. Sign Up for a Stop & Shop Loyalty Card

You may sign up for the Stop & Shop Loyalty card at the customer service counter at your local Stop & Shop.   The Stop & Shop card must be used at checkout to take advantage of the following:
Weekly Card specials
Gas savings and rewards
Cash back for schools with A+
Checkout Coupons® when you shop
Real Deal specials
2. Stop & Shop Gas Rewards

For every dollar spent in stores (after coupons, savings and exclusions) you'll earn one point when you use your Stop & Shop card. For every 100 points you earn, you'll save 10¢ per gallon up to a maximum of 20 gallons of fuel per vehicle per purchase. There's no limit to the amount of Gas Rewards you can earn. Redeem your points as you earn them or let them add up for more savings.  Points are valid for 30 days.
100 points = 10¢/gallon
200 points = 20¢/gallon
300 points = 30¢/gallon
…up to $1.50/gallon!
Be sure to check out more details on the Stop & Shop Gas Rewards program

3. Stop & Shop In-Ad Coupons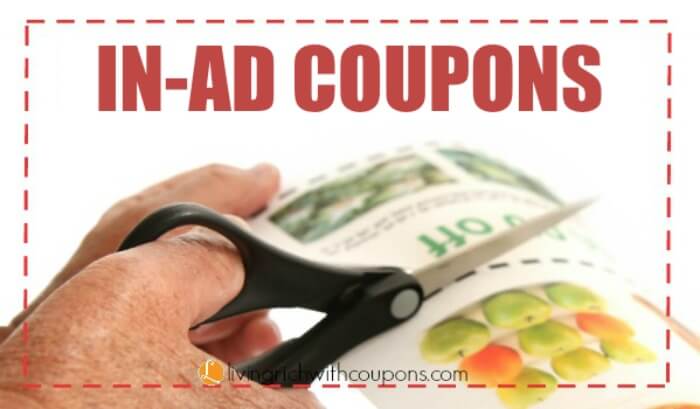 Stop & Shop In-Ad Coupons can be found in your weekly Stop & Shop Ad.  Some stores will send mailings each week with additional coupons. These coupons may vary from store to store.
Things you should know:
You can use a Stop & Shop In-Ad Coupon at any store even if it was not found in that stores ad
There is usually a limit of 1 coupon per transaction
Coupons may require you to make an additional purchase in order to use the coupon.
You can stack a manufacturer coupon along with the super coupon
These coupons do not double
4. Catalina Deals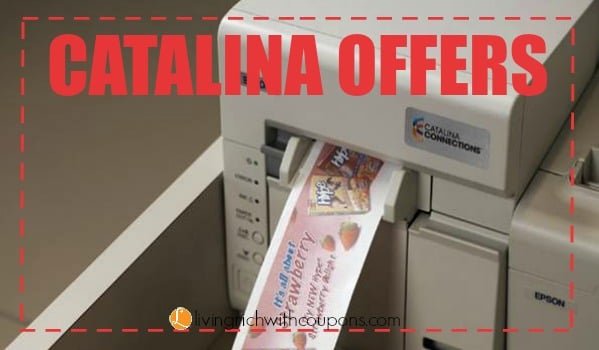 Catalina Offers are an amazing way to save even more money on your groceries.  They are deals that require a certain dollar amount or quantity of products to be purchased.  Once you have met the qualifications, a catalina will print for a certain amount off your next purchase.  Usually this purchase can be made for anything in the store, however, some promotions require they be used toward a specific brand or product.
To learn even more about Catalinas,  Watch Cindy explain exactly what a Catalina offer is and how they work
You can check the Catalina Deals tab above or go to the Stop & Shop Catalina Page above to see an up-to-date list of all known catalina offers.  Also, keep your eye out for announcements that will print at the register for upcoming offers as well as hang tags at the store.
For even more resources on Catalina Offers:
5. Take Advantage of  Stop & Shop's Double Coupon Policy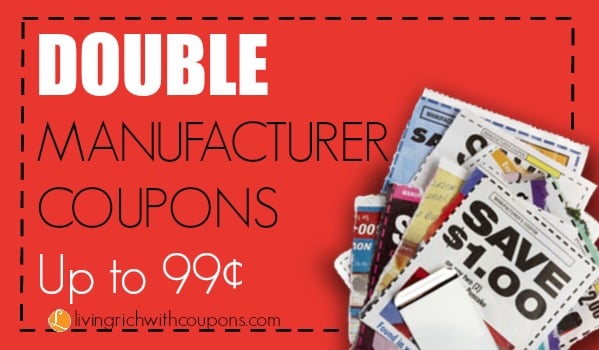 All coupons $0.99 and under are doubled at Stop & Shop stores which means coupons with a value of $0.75 will double and deduct $1.50.
Here are some FAQs regarding Double Coupons:
How do the coupons double? At checkout, the registers will automatically double.  There is no need to do anything or tell the cashier anything.
What if a coupon says Do Not Double? If the coupon doubles automatically then it will still automatically double at the register.  To check to see if a coupon will double automatically, you can download the Double Coupon App to your smartphone.  You simply scan the coupons barcode and it will tell you if it will double. If the coupon does not automatically double then it will be up to the store if they will allow it to be manually doubled.  Most stores will not double it at that point.
How many coupons will Stop & Shop Double? Stop &  Shop will double 4 "like" coupons in every transaction. However you can use up to 16 like coupons in a transaction but only 4 will double.
6. Stop & Shop Digital Coupons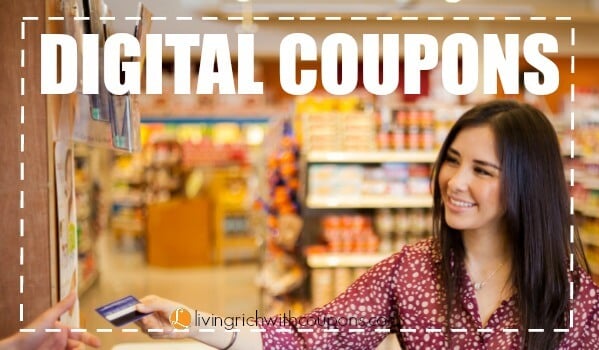 Digital Coupons load directly to your Stop & Shop Card.  You can view all the coupons on the Stop & Shop page. You must be logged into your account to load your coupons to your card.
Can I combine other coupons with my digital coupons? Digital coupons cannot be combined with paper manufacturer coupons for the same item.
Do I need to print Digital Coupons? No. You must load your Digital Coupons onto your Stop & Shop Card and they will be redeemed at checkout. Printing them is not necessary.
Once I load a coupon, can I redeem it immediately? Coupons are typically available within 10 minutes of loading them to your card. However, it could take longer.
How will I know if my Digital Coupons were deducted from my purchase? Digital coupons will be deducted only after the cashier presses the total key on the cash register. Digital coupon deductions will appear on the receipt immediately following the item and will say "personal disc". Digital coupons that apply to the entire order will be listed at the end of the receipt.
For coupons that have a minimum purchase requirement, what purchases are excluded? Any minimum purchase must be met after all Stop & Shop Card discounts are applied. Excluded purchases include, but are not limited to, alcohol, tobacco, fuel, prescriptions or co-payments, postage stamps, money orders, Western Union, lottery tickets, phone cards, gift cards, bottle deposits and sales tax. Other items may be excluded by state. Please see store for details.
How can I view the Digital Coupons that I have already loaded? On the "offers" page, there will be a "view loaded coupons" icon next to the Digital Coupons heading. Click on that icon and you will be redirected to your loaded digital coupon page. On the mobile app, there will be a yellow icon in the top right corner that will redirect you to your loaded digital coupon page.
We have more than one Stop & Shop Card in my household, how will this work? Any card linked in the same household will receive the coupon. If you have any questions, please contact Customer Care at 1-800-767-7772 (option 3 then option 6) M-F 9am -5 pm ET.
If I return an item for which I received a discount, can I reuse my discount the next time I shop? Unfortunately once a Digital Coupon has been redeemed, it cannot be added back to their account to be used again.
Can I redeem a coupon multiple times? No, each coupon may only be loaded and redeemed once. Even if a coupon is promoted in our circular, all digital coupons are a limit one.
You can read more FAQ on digital coupons here.
7. Tips on using the match ups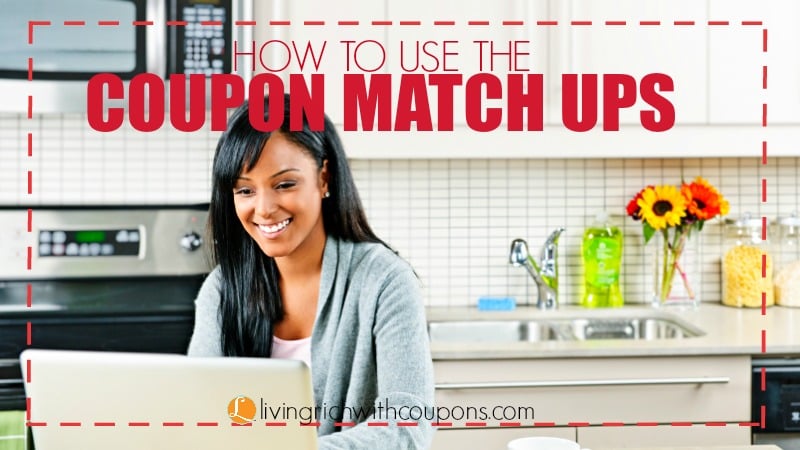 Using the Living Rich With Coupons Stop & Shop Match Ups save you tons of time.  All the work is already done for you.
First be sure to Sign up for a FREE LRWC Plus account. When you sign up for a LRWC Plus account, you can save multiple shopping lists making it even easier for you to stay organized.  Watch Cindy explain how the LRWC Plus accounts work
Our posting schedule for Stop & Shop is as follows:
Monday: Preview Ad is posted
Tuesday: Gas Rewards Preview deals are posted
Wednesday: Preview Deals are posted which included our Top 10 Best Deals for the upcoming week
Thursday: Complete Match Ups are ready
Friday: Full Unadvertised Deals List is updated at the bottom of the match ups
Some things to keep in mind when reading the match ups:
Doubled Coupons: All coupons $.99 and under are doubled in these match ups.
Coupon Variations: Keep in mind that coupons may vary from regions or even newspapers. Other areas may have additional or different value coupons. All coupons, from all regions are shown in the match ups.
Do Not Double Coupons: All coupon match ups are shown as doubled. Some coupons will state "Do Not Double" on the coupon. This is a YMMV situation.
8. Additional Ways to Save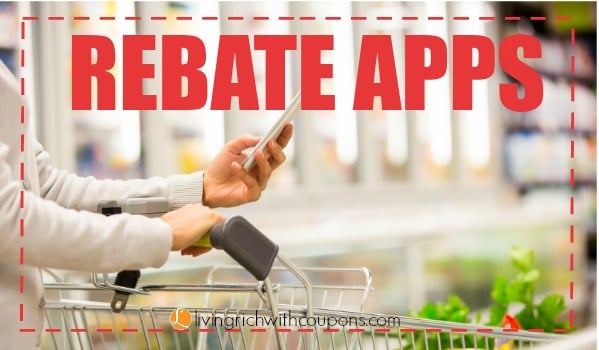 Besides coupons and digital coupons, there are also rebate apps that can save you even more.  Here are some of the apps available for Stop & Shop:
Ibotta eCoupons – Ibotta is an app for your smartphone. You earn money by taking a quick poll, watch a short video or even just looking at a recipe. Each action will earn you more money once you purchase that item. Purchase the product as you normally would. Using coupons will not have any effect on your ibotta offers. If you like, you can even scan the products barcode through the Ibotta app to be sure you are purchasing the correct product. Once you have made your purchase, you simply take a photo of your receipt through the app. The amount of the coupon will be deposited into your Ibotta account.
BerryCart is a rebate app geared towards organic, healthy, GMO Free Foods. Each week a variety of foods are added.  To get the rebate you need to upload your receipt to the app and your rebate amount is added to your Berry Cart account.
Checkout51 is another rebate app.  You make a purchase of any of the products from the list of current offers, upload your receipt to the app and receive money back into your Checkout51 account.
MobiSave is currently available for Apple based devices ONLY.  Much like their predecessors, MobiSave offers you rebates on items that  you can choose to purchase.  Just take a picture of your itemized receipt and submit.   Rebates are posted to your account normally within 24 hours.  Cash out your account at any time, NO MINIMUMS to meet.  Visit the Apple ITunes Store and download MobiSave for free!
SavingStar is a great way to save big money on your groceries and pharmacy store purchases.  They are the first and only national, fully-digital grocery eCoupon rewards service. There is nothing to clip and nothing to print.  Here's how you can use SavingStar:
Once you are registered you will have to set up your store loyalty cards.
Select the eCoupons you like and link them to your store loyalty cards.
Use your loyalty card at checkout (note: The total on your receipt does not change at checkout and the savings are not printed on the receipt).
Your money is automatically added to your SavingStar account within 2-30 days! They'll e-mail you when your savings post.
9. New to Couponing?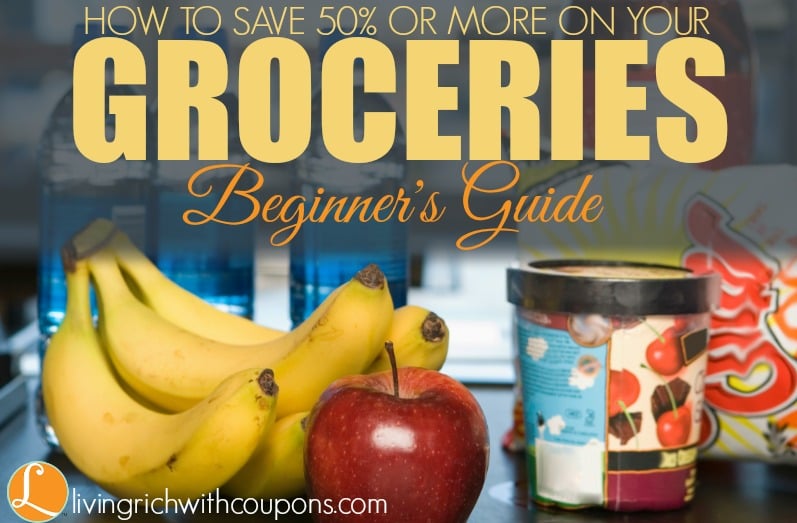 We have four sections below to help you get started using coupons and saving money on your groceries.  Click the links below to bring you to the section you are interested in reading about.
Table of Contents:
Stay connected with like minded couponers: