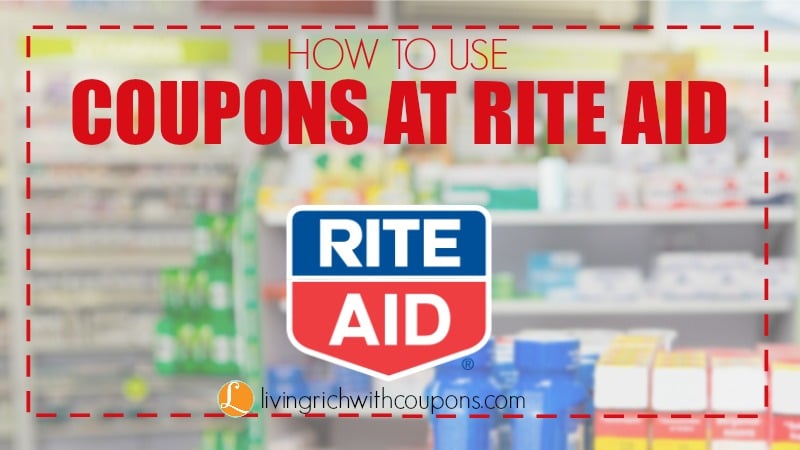 How to Use Coupons at Rite Aid
Rite Aid is a great place to save money using coupons. They have a lot of great rewards programs and there are always great Rite Aid Coupons available.

1. Sign Up for Rite Aid Rewards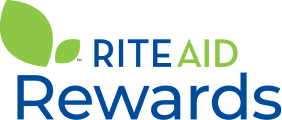 Rite Aid's rewards program  is a points-and-rewards based loyalty program that allows customers to earn points on eligible* Rite Aid purchases made in Rite Aid store locations, online and through our mobile app.  Plus, customers can earn points for pharmacy pickups, vaccinations and more. Customers can convert their points to BonusCash to be used as a discount at checkout on a future purchase. There is no cost to enroll in the program.
Rite Aid Rewards offers more ways than ever to earn points for BonusCash, access special promotions and personalized offers.
Earn points that convert to BonusCash for as little as 1,000 points
Exclusive member deals and promotion
Members-only instant BonusCash promotions and pricing
New personalized offers and fun challenges around the brands you love, based on what you purchase
Our special Rite Aid Rewards 65+ program for customers aged 65 and older (formerly wellness65+) has been refreshed, with 5X points on first Wednesday of every month, in addition to earning points every other day of the year
Members-only digital coupons (formerly referred to as Load2Card), redeemable in-store and online
Opportunity to participate in KidsCents round-up program
2. How Do I Earn Points
BONUSCASH
As a Rite Aid Rewards member, you can earn points on eligible purchases* made in Rite Aid locations, online and through our mobile app.  As well as for prescription pickups.  Points are calculated based on purchase price minus coupons, and discounts, and before taxes, shipping costs, or other fees are applied. Points are valid for 90 days from the date of deposit.
In-Store and Online Purchases:

10 POINTS = per $1 spent on qualifying front-end product (in store or online)*

Prescription Pickup – For non-government-funded prescriptions

250 POINTS = per 30-day or less prescription pickup**
750 POINTS = per 31-day or more prescription pickup**
Available only in certain states**

Prescription Pickup – For government-funded prescriptions

10 points = per $1 spend on co-pay on government-funded prescriptions (not to exceed 250 points per prescription.
Available only in certain states**

Immunizations

250 Points per eligible immunization given at an in-store pharmacy location (available only in certain states; does not apply to COVID-19 vaccines, other exclusions may apply).
2. How Do I Redeem BonusCash Rewards
To convert your points to BonusCash, simply log in to your digital account.
Members can convert points into BonusCash at three thresholds:

1,000 POINTS = $2 BonusCash
2,000 POINTS = $4 BonusCash
3,000 POINTS = $6 BonusCash

Instant or converted BonusCash is automatically deposited into a member's account by 6 a.m. ET the next day and available to redeem at checkout on a subsequent purchase.
BonusCash is valid for 30 days from date of deposit.
When redeeming BonusCash, whether earned by points conversion or purchase of promoted items, it is applied at time of purchase as a discount to the eligible balance before taxes.
Please see the Rite Aid Rules Page to learn even more about the Rite Aid Wellness+Rewards program
3. Stack Rite Aid In-Ad Coupons with Manufacturer Coupons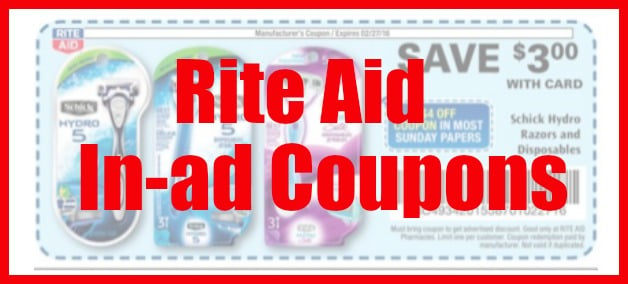 Rite Aid in-ad coupons are found in the Rite Aid Weekly Ad.  The coupons are store coupons even though they say manufacturer coupon on them.  The barcode starts with RC49 and these can be stacked with manufacturer coupons as per the Rite Aid Coupon Policy.
Also, be sure to check the Rite Aid Facebook Page for even more Rite Aid coupons.
4. Tips on using the match ups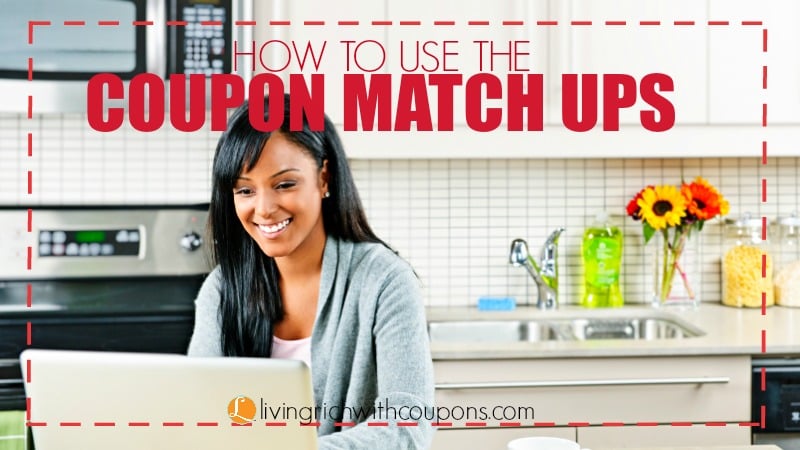 Using the Living Rich With Coupons Rite Aid Match Ups save you tons of time.  All the work is already done for you.
First be sure to Sign up for a FREE LRWC Plus account. When you sign up for a LRWC Plus account, you can save multiple shopping lists making it even easier for you to stay organized.  Watch Cindy explain how the LRWC Plus accounts work
Our posting schedule for Rite Aid is as follows:
Saturday: Complete Match Ups are ready
Some things to keep in mind when reading the match ups:
Coupon Variations: Keep in mind that coupons may vary from regions or even newspapers. Other areas may have additional or different value coupons. All coupons, from all regions are shown in the match ups
5. Additional Ways to Save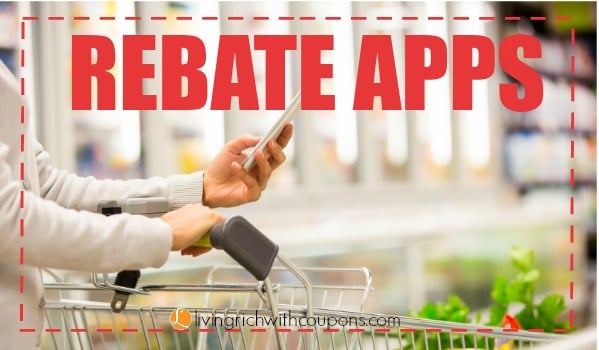 Besides coupons and digital coupons, there are also rebate apps that can save you even more.  Here are some of the apps available for Rite Aid:
Ibotta eCoupons – Ibotta is an app for your smartphone. You earn money by taking a quick poll, watch a short video or even just looking at a recipe. Each action will earn you more money once you purchase that item. Purchase the product as you normally would. Using coupons will not have any effect on your ibotta offers. If you like, you can even scan the products barcode through the Ibotta app to be sure you are purchasing the correct product. Once you have made your purchase, you simply take a photo of your receipt through the app. The amount of the coupon will be deposited into your Ibotta account.
Checkout51 is another rebate app.  You make a purchase of any of the products from the list of current offers, upload your receipt to the app and receive money back into your Checkout51 account.

6. New to Couponing?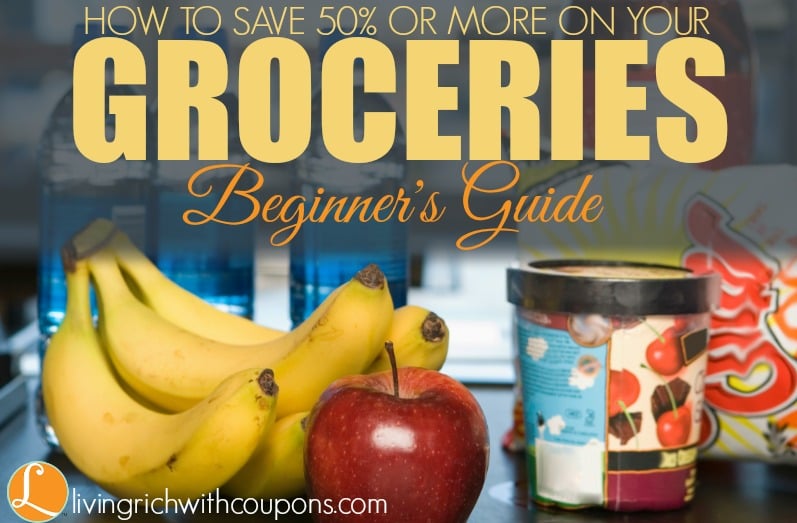 We have four sections below to help you get started using coupons and saving money on your groceries.  Click the links below to bring you to the section you are interested in reading about.
Table of Contents:
Stay connected with like minded couponers: