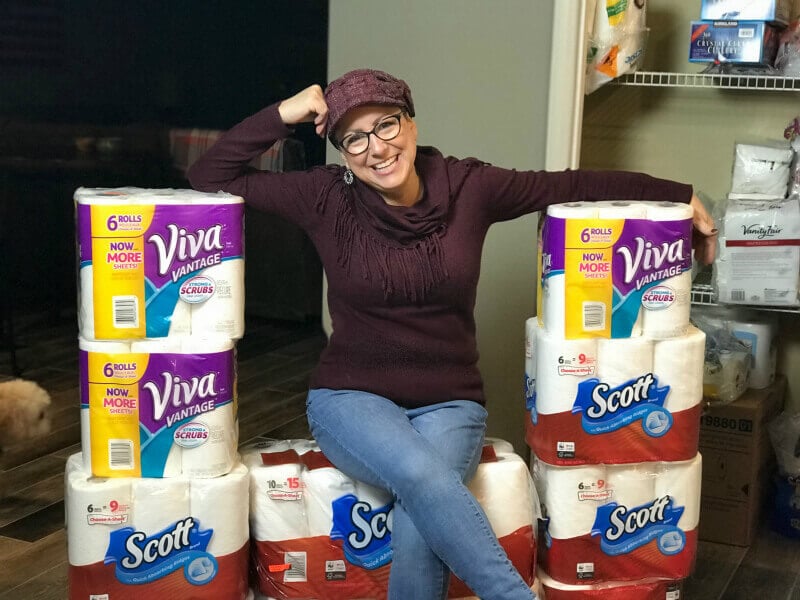 Step By Step Couponing – How to Coupon –
While doing the Zero to Stockpile Challenge, I donated my entire stockpile, emptied out my full size freezer and purged all my coupons starting completely fresh, like a new couponer so you can see Step by Step Couponing for Beginners and even for those that have already been couponing.
Normally, with the use of my stockpile, my grocery budget was just $100 each week however, I averaged only about $75 to $80 each week.
Having to increase my budget for this challenge was necessary as I had no stockpile or stocked freezer to live off of each week.
Below are posts for each of my shopping trips that I have done during this challenge. You'll be able to see, as the weeks go by and my stockpile builds back up, that my grocery spending decreases. Then once again, I can be back to my original $100 a week grocery budget.
The first place to start is to follow the Challenges listed below. Each challenge is designed to help you along the way as you build your stockpile and learn how to save using coupons.
Here is the actual list of challenges:
Below the Challenges are the Shopping Trips I did to Help Rebuild my Stockpile from Zero to Awesome. I highly encourage you to look through them so you can see what I bought, why I bought it and how it affected my stockpile.